Love to drive? Don't park the dream
With the evolution of the market, many people have taken up driving as a passion. But when it comes to investing, most people choose to park their funds rather than drive them through mutual funds.
26 Feb,2020
23:30 IST
43 Views
840 Likes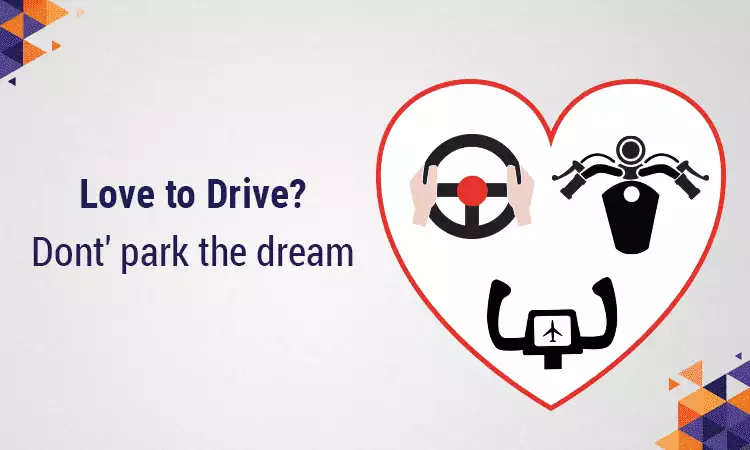 India is the fourth largest automobile market in the world. The entry of fresh brands with a host of high-performance models has invigorated the market. Even though the country lacks an automobile culture like the US and Japan, many people have taken up driving as a passion. Car enthusiasts swear by the thrill of driving, which symbolises movement in life. Investing is similar to driving. The movement of money brings the thrill in the form of returns. If you seek to move forward in life, it is important to keep driving and mutual funds can help you drive returns.
A lot of people love to drive, but when it comes to investing, some driving enthusiasts choose to park their funds in low-return products like fixed deposits or even savings accounts. It is a misconception that parking funds in fixed deposits would keep the money safe. Inflation erodes the value of the capital while taxes affect the returns. In contrast to fixed deposits, there are several advantages of mutual funds.
Flexibility for investors: Mutual funds are primarily of three types—debt funds, equity funds and hybrid funds. Conservative investors who do not want to take excessive risks can invest in debt funds, which are relatively safer as they invest in government securities and corporate bonds. Equity mutual funds invest the corpus in the share market and are ideal for investors seeking growth of capital. There are several types of equity funds ranging from large-cap funds to small-cap funds. Hybrid funds invest the money on a mix of equity and debt and ensure a balanced portfolio for the investor. A hybrid fund generates decent returns with manageable risk.
Diversification: While choosing a financial product, one should try to balance the rewards with the risk. The risk associated with an investment can substantially be reduced through diversification. One of the biggest advantages of mutual funds is the automatic diversification of the investment. Mutual funds invest the accumulated corpus across a wide spectrum of securities. An equity fund invests in multiple stocks or sectors, while a debt fund invests in several bonds. A hybrid fund diversifies the portfolio across asset classes. When you invest in mutual funds, you diversify the investment which reduces the risk of getting affected by a slowdown in a particular asset or sector. With a diversified portfolio, you can live a stress-free life without worrying about market fluctuations.
Professional management: Investing in equity can deliver handsome returns and debt investments are relatively safe and generate decent returns. These are common knowledge and ideally, anyone can invest in equity or bonds. But the reality is different. Sifting through thousands of stocks and bonds, analysing critical metrics and going through reams of financial data is not everyone's cup of tea. Even if you zero in on a sector, you may not have the resources to diversify the portfolio adequately. Mutual funds are managed by professional fund managers, who have access to crucial financial data and conduct thorough research before investing. A team of researchers help fund managers in making investment decisions. When compared to a layman, professional fund managers have a lower chance of making wrong investment decisions.
Affordability: Mutual funds are designed to leverage the investment capacity of a number of investors together. It allows investors to invest as per their capacity. You can invest in mutual fund an amount as small as Rs 500 per month. Systematic investment plans allow investors to contribute small amounts regularly to build a corpus over time. The amounts are invested at different times in the market which also eliminates the risk of entering the market at the wrong time. Along with a systematic investment plan, you also have the option to invest a lump-sum amount into mutual funds.
Conclusion
After knowing the advantages of mutual funds, there may not be any confusion between moving the money and parking it. If you do not take your car out for a spin, it will start corroding; similarly, you have to move your money through mutual funds to avoid wealth erosion. Through IIFL, you can invest in mutual fund schemes from over 42 asset management companies. If you are still confused, IIFL can help you with financial planning and simplify your investment journey.