Key to Good Lives & Great Future: Green Homes
Green homes have made lives of occupants better with promise of a sustainable great future
23 Jan,2018
02:30 IST
42 Views
457 Likes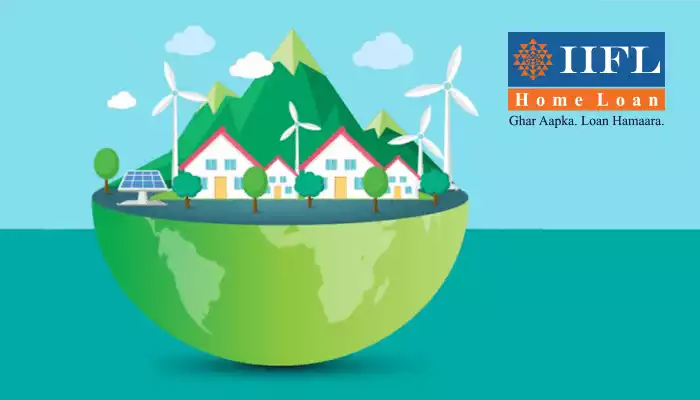 Key to Good Lives & Great Future: Green Homes
We all agree with the fact that 'Home is where the heart is' but today's home buyer looks for something more than just an affordable home. Over the years, customers became smarter and looked for homes that were not just affordable but were equally smart as its occupants. Owing to smarter demands of home buyers, newer terms were coined such as smart homes, modular homes, and finally came the green homes.
House hunting is a tedious and sweating job, add to that the skyrocketing prices of real estate. Though today's home buyer is emotional but he doesn't just want to be content with a beautiful and affordable home. The metropolitan home buyer today looks for a home that comes with a tag of sustainability and efficiency. The alarming level of natural resource depletion and pollution has called for the need of "Green buildings that are Great Homes". What turns an ordinary home into a green home? Let's have a look.
What is a 'Green Home'?
Is it green in color? Is it made of recycled stuff? A kids tree house? The answer to this is a big 'NO'. Then what makes a green building your very own 'Green Home'? You must have heard the buzz around words, 'Sustainable Development' and 'Saving Natural Resources'. In the midst of all this, a green home comes as a breath of fresh air. These houses are designed to maximize the efficiency of the home. The aim is to create a sustainable and long-term efficient ecosystem. The concept of a green home begins with an idea and expands to site planning, community, and land-use.
Environmental benefits:
Green homes enhance and protect biodiversity and ecosystems
Improved air quality
Better water quality which reduces wastewater streams
Reduced trash, pollution, and degradation of environment
The solid and liquid wastes get reduced
It is an efficient approach towards conserving and restoring our natural resources
Economic benefits:
Green homes have a lesser operational cost and thereby help you in savings
Occupants experience better living conditions and hence their output increases
Green homes are higher valued then conventional home since their designs and construction is done keeping long-term prospects in mind
Green Homes: Need of the hour
Real estate or housing finance sector is not only a significant economic contributor but also one of the largest sectors affecting ecological balance. Therefore, while devising housing schemes, it becomes the responsibility of real estate developers and government authorities to keep ecological impacts in mind. Right from the design layout, construction materials, to the possession and usage, buildings play a significant role in efficient natural resource management and sustainable future growth.