Is Investing In Mutual Funds a Good Option for the Long Term?
Mutual funds have emerged as key investment vehicles for Indian investors. Considering that monthly SIP collections have crossed $1 billion, there is surely a strong appetite for mutual funds among the retail investors..
10 Aug,2018
04:00 IST
24 Views
744 Likes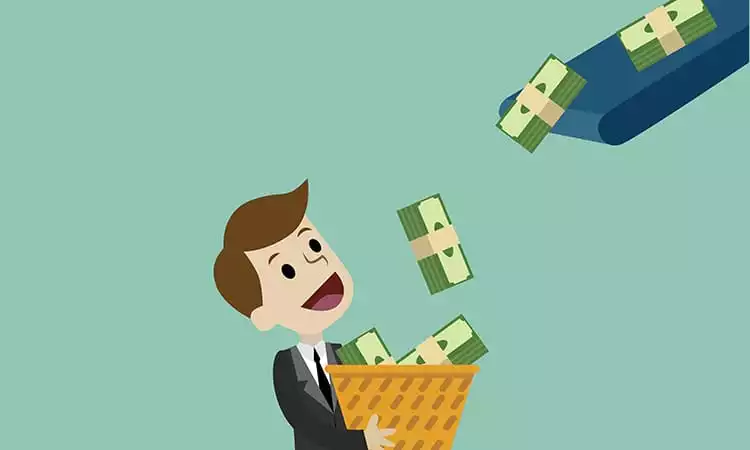 Mutual funds have emerged as key investment vehicles for Indian investors. Considering that monthly SIP collections have crossed $1 billion, there is surely a strong appetite for mutual funds among the retail investors. The key question is whether you can actually rely on mutual funds for your long-term goals. For example, goals like retirement, child's education etc! The answer is an emphatic "Yes". Here is why?
Mutual funds offer a combination of return enhancement and risk management under one platform. That is what makes these products unique. Here are 5 reasons why mutual funds are a perfect fit for the long term.
Wealth Creation Is The Key
Today when we talk of wealth creation, we think of equity mutual funds. Over longer periods of time (10-12) years, diversified equity funds can generate 14-15% annualized returns with very low downside risk. What is more, you can create wealth by doing a systematic investment plan (SIP). That also does away with the need to time the market. The key to wealth creation in the long term is time and not timing. When you opt for the growth plans of equity funds, then these funds not only generate returns but also compound these returns over a period of time. Even a small investment of Rs5,000 per month can help you to accumulate a sizable sum at the end of 20-25 years.
Mutual Funds Sync With Your Financial Plan
One of the basic rules of managing your finances is that your long-term financial plan must be the nucleus and all your investments must be built around this plan. Mutual funds make this process a lot simpler. You can have equity funds for long-term goals, debt funds and balanced funds for medium-term goals and liquid funds for short-term goals. Effectively, for each requirement you have a mutual fund product. Mutual funds can also be purchased through the SIP route which ensures that your outflows are synchronized with your inflows. That is the core of financial planning and long-term goals. Lastly, there are some mutual funds which offer you readymade solutions in the form of fund-of-funds (FOFs). These FOFs will eliminate the need for you to switch across funds and manage the asset allocation on your behalf. In short, MFs perfectly fit into your financial planning exercise.
Mutual Funds Help Mitigate Risk
In the longer term, one of your key considerations is always the management of risk. We do appreciate that risk is integral to investment but the key is in managing these risks. Mutual funds help in a number of ways. Firstly, be it equity funds or debt funds, there is an in-built diversification built into the portfolio of mutual funds due to size. Secondly, you can select products like equity funds, debt funds and liquid funds as per your risk profile and thus your portfolio can easily be tweaked according to your risk profile. Thirdly, mutual funds also bring in the advantage of professional management working to your advantage. You get access to professional fund management at a minimal cost, and that reduces risk.
Mutual Funds Also Score On Tax-efficiency
Most investors are worried about the 10% tax on LTCG that was imposed in the Union Budget 2018. The fact is that the net impact of this tax over the long term is less than 60 basis points on your annual returns. That is hardly anything, so equity funds continue to be tax efficient. Secondly, mutual funds can be structured to be tax efficient. For example, if you want to avoid the steep Dividend Distribution Tax (DDT) on debt funds, then you can opt for a systematic withdrawal plan (SWP), which is more tax efficient. And if you want to combine tax exemption with wealth creation then ELSS funds can be an option for you. The moral of the story is that over the long run the tax efficiency of any investment matters a lot and that is what mutual funds offer.
Mutual Funds Are Well Regulated
If you are looking at a long-term investment to commit your life savings, then strong regulation is a must. Mutual funds are very closely regulated. Mutual funds, being investment intermediaries, come under close SEBI regulation and scrutiny. There is a board of independent trustees that ensures the protection of unitholder interest. The standards of disclosure and transparency are very high in mutual funds, which also de-risks your investment portfolio in the long run.
In a nutshell, if you are looking at a long term investment option, mutual funds surely fit the bill!