Income Tax Benefits on Home Loans
Home loans offer various tax benefits to the borrowers. Benefits on home loan interest, principal repayment, benefits for first time home buyers, etc.
7 Jul,2017
01:00 IST
212 Views
410 Likes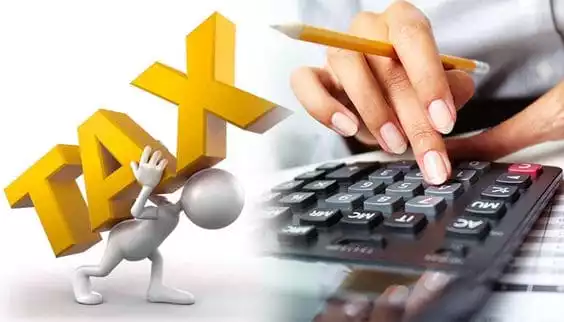 This blog is powered by Clear Tax
Most Indians have the dream of owning a home of their own. A home signifies success and stability. To fulfill this dream, a lot of us take a home loan. A home loan allows you to own a home without having to burden yourself by paying a big amount. And a home loan also allows you to save on income tax. Here is how you can save tax on the home loan interest you pay.
Benefit on home loan interest
Under Section 24 of the Income Tax Act, homeowners can claim deductions of up to ₹2 lakh on the home loan interest they pay. To avail this deduction, the owner or his or her family has to reside in that home. If you have rented out the home, deductions can be claimed on the entire home loan interest.
To get the ₹2 lakh tax-saving deduction, your home loan must be for the purchase or construction of a new property. The loan must be taken after 1 April 1999 and the purchase or construction must be completed within 3 years from the end of the financial year in which it was taken. If the purchase or construction is not completed within 3 years, the deduction will be limited to ₹30,000.
The deduction will be limited to ₹30,000 even when the home loan has been taken for reconstruction, repairs or renewal.
Benefit on home loan principal repayment
Apart from the deduction on home loan interest, there is also the tax-saving deduction available under Section 80C on the principal repayment. This deduction is available under the overall Section 80C limit of ₹1.5 lakh. Even here, the deduction can be claimed if the loan has been taken for the purchase or construction of a new house property. Furthermore, the home must not be sold within 5 years of taking possession. Doing so will add the claimed deduction back to your income for the year of sale.
Benefit for first-time homeowners
Section 80EE was recently introduced in the Income Tax Act that allows first-time homeowners to benefit by up to ₹1 lakh. This deduction can be claimed over and above the ₹2 lakh under Section 24. You can use this benefit if you have bought a home for the first time and the value of the house is ₹50 lakh or less. The loan taken for this house should be ₹35 lakh or less
Remember to avail these tax-saving benefits on your home loans at the time of e-filing your income tax returns. These benefits can reduce your tax outgo in a big way.
Disclaimer
All content provided on this blog is for informational purposes only. The opinions provided herein are solely of the cleartax and do not, in any which way, reflect the view(s) of IIFL Home Finance Limited. IIFL makes no representations with regard to the accuracy or completeness of any information available on this blog/site/ link on this site and shall not be liable for any errors or omissions on the account of the information provided herein. The information provided herein is basis the current market pattern and subject to change from time to time.