How to Make a Successful Insurance Claim?
Act quickly and follow the procedures - Key to avoid hardships and make insurance claim settlement a smooth process. Read on for more tips and guides.
7 Dec,2016
09:15 IST
273 views
1121 Likes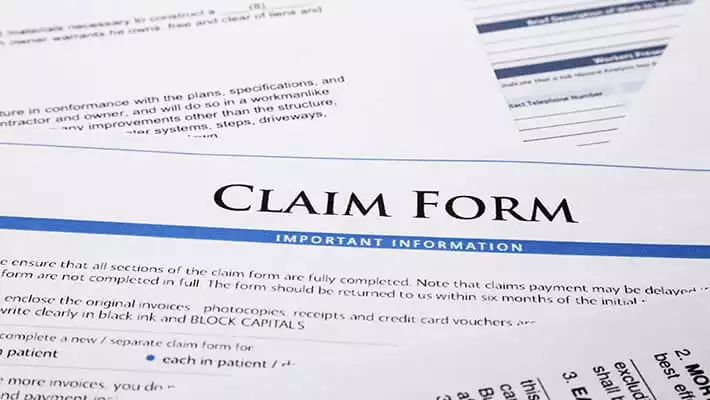 The administrative complexity of insurance companies with the risk of insurance fraud while grieving loss of a loved one, makes the process of claim settlement a mind-numbing experience. So, for settling insurance claims various guidelines are provided by the Insurance Regulatory and Development Authority (IRDA). These guidelines ensure claims to be settled within 30 days of receipt of all claimant documents.
Insurance companies on the other hand employ legal advisers and claim investigators to inspect claim applications thoroughly. Investigation will further result to an extension or denial of the claim based on the feedback of possible malpractice or fraud. The matter gets prolonged to settle if claimants decide to take legal action against the insurance company. There are many examples on the cases dragged for years in the court and the result yet pending.
To avoid this hardship and make claim settlement smooth, here are some key tips to follow:
1. The point of purchase of the policy:
Many make the mistake of blindly trusting the insurance agents and get biased towards the benefits they offer. So it is of utmost importance that you read the entire policy conditions thoroughly. If possible you can make your dependants go through the policy documents as well. This will ensure that you don't miss any key terms which will hinder your claim settlement process. Also, make sure you understand how your coverage pays for the damage.
2. Act quickly and follow the procedures:
In any event related to claim it is vital to alert the insurance company within the shortest time possible. Insurance companies generally consider delay as a reason to stimulate suspicion and undergo deeper investigation. Collecting evidence to support your claim, like photos of the damage, or receipts for items that have been broken or stolen, will be helpful. Don't dispose of any damaged items until told to do so by your insurer since they may want to evaluate the damage themselves.
3. Accurately provide comprehensive information:
Initially while applying for an insurance plan it is essential to make all the disclosures honestly. Hiding unpleasant habits such as smoking or pre-existing diseases will complicate the claim procedure if discovered later. Based on which an insurance company may decline to pay a claim on the basis of non-disclosure of material information.
Also, while applying for claim all the relevant information including the name of the policyholder, date, location, and reason of death/damage, and any other appropriate information must be mentioned carefully. Omission or inconsistency in the information can cause jitters while processing a claim.
Conclusion:
Knowing your policy terms, maintaining proper evidence and honest disclosures of information will ensure smooth execution of your claim process. Hopefully these tips will guide you better in your claim settlements henceforth.