How Do I Invest Rs 10,000 Per Month In SIP?
A systematic investment plan (SIP) is a systematic way of investing your money in an asset class (equity fund or a debt fund or even a liquid fund).
13 Aug,2018
01:15 IST
166 Views
417 Likes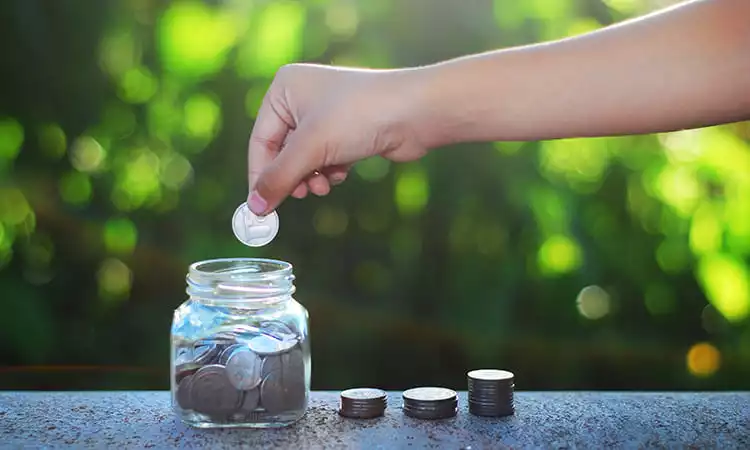 A systematic investment plan (SIP) is a systematic way of investing your money in an asset class (equity fund or a debt fund or even a liquid fund). When it comes to investing in a SIP, there are some key decisions to take. Remember SIP is more about discipline and regularity of investment than about trying to extract higher returns in the market. Here is how you go about it.
Which Fund Should I Invest In?
That is the first call you need to take. You have an allocation of Rs 10,000 per month to make into SIP. Where you should invest this money largely depends on what goal you are trying to achieve. For example, if you are only planning for your retirement, then you could probably have around 25 years investing time frame. Then you can safely invest in equity funds. If you want to use this SIP to pay the margin of your home loan after 3 years, then it is better to invest in debt funds as the risk in equity funds is too high in a 3-year time period. If you want to achieve both these goals, then you can split the funds between an equity fund and a debt fund.
Complete Your KYC And Identify The Specific Fund To Invest In
Once your goal is identified and a SIP is pegged to it, the next step is to ensure that the Know Your Client (KYC) formality is completed. This is mandatory before you invest in a mutual fund SIP or any mutual fund investment. This KYC can be completed either offline or online and is a necessary step before you start investing in mutual funds in any form. Once this KYC is completed this information is captured in a central database and you don't need to do the KYC again for future investments.
Register Yourself For The Systematic Investment Plan (SIP)
An SIP is slightly different from a regular lump-sum investment. You decide upon a fixed SIP date and then the payments have to be made each month. Obviously, you can do it manually so you need to put a system in place. One way is to give post dated cheques (PDC), which was the practice earlier. However, that becomes a very cumbersome affair and hence it is easier nowadays to opt for Electronic Clearing Service (ECS). Here you can sign the ECS mandate form along with the SIP application and submit to the AMC. First, the SIP has to be registered with the registrar of the fund. Then the SIP registration has to also be approved by your bank so that the ECS can happen smoothly. The entire process takes 20-25 days. Now there is also the facility of e-Mandate available where you can register the SIP by authenticating yourself through your Aadhar Card and bank account. In this case, the SIP registration and bank mandate can be completed in 3 days.
Simulate What Your SIP Will Eventually Grow To
You can simulate different assumptions for monthly investment, the rate of return and tenure of investment. You can also work this the other way round. For example, if you want to reach a corpus of Rs 1 Crore in 20 years and can invest in equity funds at 14% for 20 years, then how much you need to contribute monthly. These simulators will help you to try out different permutations and combinations before zeroing down on your SIP. Here is an example of permutations:
How much will Rs 10,000 per month SIP grow to in 20 years?
Particulars
At 12% CAGR
At 14% CAGR
At 16% CAGR
Final Corpus
Rs.99.92 lakhs
Rs.13.2 crore
Rs.1.75 crore
Source: Indiainfoline.com
The above simulator will help you to decide what specific fund you need to invest in to reach your financial goal after 20 years. Alternatively, you can also simulate on how much you need to invest monthly. This is practically more relevant.
How to reach Rs 2 crore in 20 years time frame?
Particulars
At 12% CAGR
At 14% CAGR
At 16% CAGR
Monthly SIP required
Rs.21,743 per month
Rs.17,043 per month
Rs.13,317 per month
Source: Indiainfoline.com
The above simulator helps you to decide how much you need to invest in different yields to reach your goal. This simulator is a lot more useful because normally the time period and the corpus required are the known variables. The CAGR return is normally more dependent on market conditions.
Monitor And Rebalance The SIP If Required
Once you have started the SIP and committed the funds; it is not the end. Firstly, you need to ensure that your SIP payments go on time and your bank account is funded well in advance. Secondly, ensure that your SIP is still relevant to your goals. If the fund you are invested in is not performing then you can look at a shift. The key is to rebalance!