Here's what your number one resolution should be this New Year
Rising incidence of diseases and medical costs underline the need for a solid health insurance cover this New Year. Make it your resolution to get one.
31 Dec,2019
06:00 IST
62 Views
645 Likes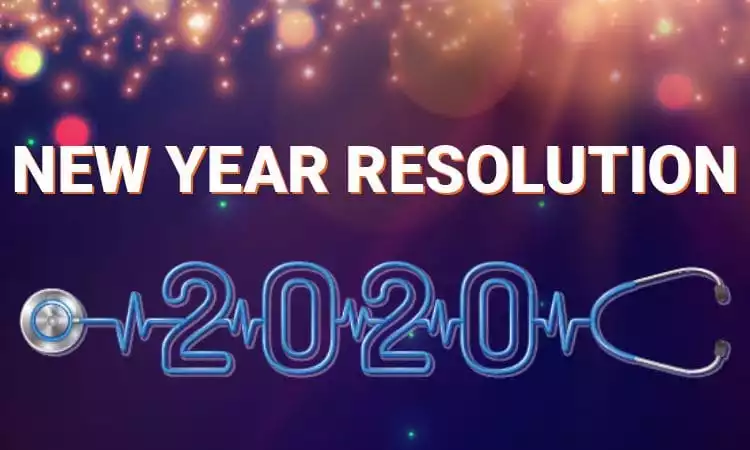 The beginning of a New Year is the best time to think about what your resolutions are. There is no denying that your health should be your biggest priority but what if there are emergencies that are not in your hands? The best resolution should therefore be putting in place a financial plan that takes care of any health related expenses you may incur. A good financial plan should involve a two-pronged approach: investment and insurance. This 2020, make health insurance your New Year resolution. It helps you focus on other aspects of your life as you now have a plan in place that will take care of your and your loved ones' health.
Why Health Insurance?
There is no knowing when a health issue can crop up. If the treatment is expensive and you don't have a fund to dip into, you may have to struggle to raise loans during a crisis. The emotional trauma of an illness is already a difficult one to cope with, and if you have a financial emergency on top of that, it makes things doubly difficult. If you have a health insurance in your or your loved one's names, the insurance firm will cover the costs of medical treatment. Also, you can then focus on healing rather than worrying about finances.
Medical costs are another reason why you need health insurance. Inflation in healthcare has been growing. Inflation in healthcare, specifically in the retail segment (products and services like clinics) was 7.14 per cent for 2018-19, double from over 4 per cent in the year before. This was data released by the Economic Survey (2019)1. Also, the survey showed that medicine price inflation rose from 3.78 per cent to 7.2 per cent between 2017-18 and 2018-19.
Out-of-pocket costs for inpatient cancer care in private hospitals in India is triple that of public/government hospitals in India, according to a study published in the American Society of Clinical Oncology Journal in 2019.
Growing incidence of diseases
Also, there has been an increase in incidence of certain diseases and conditions, including but not limited to cardiovascular diseases and cancer. The India Fit Report 2019 (3) points out that cholesterol or heart disease have risen by 134 per cent among those below 45, from percentages cited in the 2018 report. Also, there has been a 40 per cent rise in diabetes and 90 per cent rise in blood pressure among those below 45. Four out of ten people surveyed suffer from stress, the report adds. This means there is an increasing need for health insurance as the under-45 group ages.
Increasing life expectancy is another factor why you should take health insurance seriously in 2020. With more people living longer, there is a need for greater health cover. According to the National Health Profile, life expectancy in India has risen to 68.7 years (4).
Other factors to consider
All insurance policies may not cover critical illnesses such as cancer, so you could consider specific plans that cover terminal/critical illnesses. It is ideal that you look at inclusions and exclusions before choosing a health insurance policy. There are also maternal health policies that offer coverage for pre and post natal expenses.
The other factors you would need to consider while buying a health policy includes an add-on, which is an extra cover that the insurance firm provides for a specific added cost. These add-ons may cover benefits that are not part of the policy. The waiting period is the timeframe during which no claims are settled. Only the claims made during an emergency are settled during this period. This period may vary from insurance provider to another. You would also need to understand if there are any free medical check-ups included as part of the health insurance policy.
REFERENCES