Healthcare Initiatives Undertaken Narendra Modi's Government
The Modi government has attempted to transform the healthcare landscape of India. Know more about New Health Policy & Swachh Bharat Cess with IIFL. Read Now!
2 Jun,2016
01:15 IST
315 Views
1055 Likes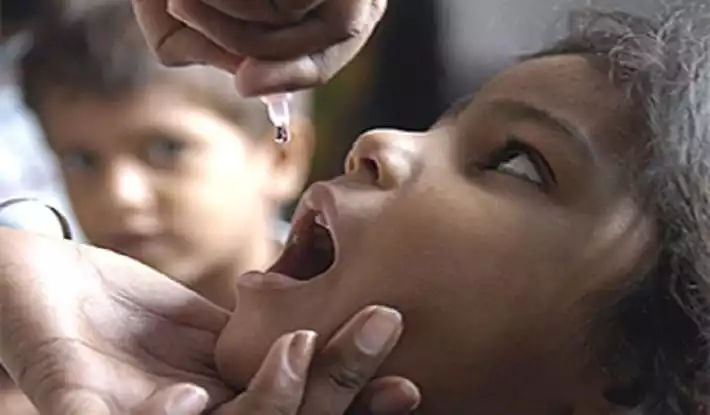 In May 2014, Indian history was made. The UPA-led Congress government met their worst defeat ever in a general election, and the Narendra Modi-led NDA government was sworn into service. There were a number of high-priority reforms outlined in the party's election manifesto, and a few of these reforms were targeted at the healthcare sector. The most important healthcare reform in the manifesto stated that the party would assure health care assistance to all Indians, and reduce the out-of-pocket spending on healthcare with the help of state governments. Along with this, they also intended to focus on the key factors that are detrimental to our health, such as sanitation and drinking water, to help reduce the number of water-borne diseases in the country.
From Promise to Reality
The newly elected NDA government proved to be true to their word when they started implementing their healthcare initiatives as early as October 2014. Here's a quick look at the five initiatives that have been implemented so far:
Ending Open Defecation: Starting in October 2014, the government launched their national campaign to end open defecation by 2019. In India, around 70% of the population who live in villages defecate in the open. Open defecation is more common in India than it is in the poorer countries of Bangladesh, Malawi, Republic of Congo, Rwanda and Burundi. This urged Prime Minister Modi to take up a vow to eliminate open defecation in his Independence Day Speech in 2014.
New Health Policy: In January 2015, the government rolled out their second healthcare initiative, the New Health Policy (NHP). The plan does not specify any increase in public spending on health (currently around 2% of GDP). Instead, it emphasises sourcing of care from the private sector. Public spending on health in India is shared by the central government and the twenty-nine states, with the primary and secondary health system being funded by the states, while the central government funds other healthcare aspects such as population control, nutrition, medical education, and programmes on communicable and non-communicable diseases.
Swachh Bharat Cess: In November 2015, the government levied a cess of 0.5% on all services to boost their clean India initiative. The tax, known as the Swachh Bharat Cess, has been levied on all services liable for GST. By January 2016, the government had managed to collect Rs. 1,917 crores under this cess.
E-Health: In July 2015, the Prime Minister launched his Digital India campaign, and E-Health was one of the initiatives launched with the campaign. The broad aim of e-health is to provide effective, economical and timely healthcare services to all individuals, and especially to those people who have little access to healthcare services. This service will be linked to Aadhaar numbers, which will make getting lab reports and OPD appointments easier. An eHospital App has also been launched with an Online Registration System (ORS). This initiative allows us to skip the hassles of registration and other formalities required at hospitals, as we can simply identify ourselves by our Aadhaar numbers.
Manufacture of Medical Equipment: Over the last few years the government has introduced a few new policies that are in sync with growth in the medical equipment industry. This has led to an increase in the domestic manufacturing of medical equipment, increasing its affordability and accessibility. The Union Cabinet has also given its approval to sign a Memorandum of Understanding (MoU) between India and Papua New Guinea on cooperation in the field of healthcare and medical sciences. This pact will encourage the health ministries of both countries through joint initiatives. President Mukherjee's visit to the country is also seen as a boost for Indian pharmaceutical companies to set up their businesses in the nation.
The Way Forward
Looking to the future, the government is expected to announce a major reform with regard to intellectual property laws. This critical move will help in the development of modern and high-tech industries in the country. India's pharmaceutical sector can be instrumental in propelling India towards the next stage of economic development, but to do so, we need to start creating our own medicines instead of simply manufacturing copies of what is being made in other countries.
There is already some amount of change with regard to innovation in Indian pharmaceuticals. India has become a serious player in vaccine innovation, especially with the work being carried out at Hyderabad's Bharat Biotech, where H1N1 influenza and rotavirus vaccines have been developed, and two anti-malaria vaccines have been jointly developed by Bharat Biotech and Ranbaxy. Bengaluru's Biocon is also on the verge of releasing a new insulin product that can be consumed orally. While these are signs of early success, we need to invest more in our R&D, to be able to compete with western pharma companies.
The Growth So Far
While the two-year-old government has definitely made some moves in the right direction with respect to healthcare, there is still a lot to be desired. While the Prime Minister insists that building toilets for public use to end open defecation are more important than building one or two hospitals, a study has found that this might not be enough. The study found that people who live in homes with functional toilets still continue to defecate outdoors, and people reported that they were highly unlikely to use toilets provided by the state. While the building of toilets is one thing, people need to be urged to use the toilets to end open defecation. The Prime Minister himself has mentioned that more needs to be done for the country's urban poor when it comes to healthcare, and the health ministry needs to keep a close watch over acute health problems that affect specific parts of the country, such as Japanese Encephalitis in eastern Uttar Pradesh and Bihar.
We're hopeful that more policies will be put in place to help uplift the healthcare sector in India, providing all Indians with decent healthcare, irrespective of their socio-economic background.
Read about Narendra Modi's healthcare initiatives.