Health insurance disruptions that will take this next decade by storm
Greater tech advancements, growing awareness about health and healthcare costs will drive health insurance disruptions in the next decade.
10 Feb,2020
05:15 IST
688 Views
1010 Likes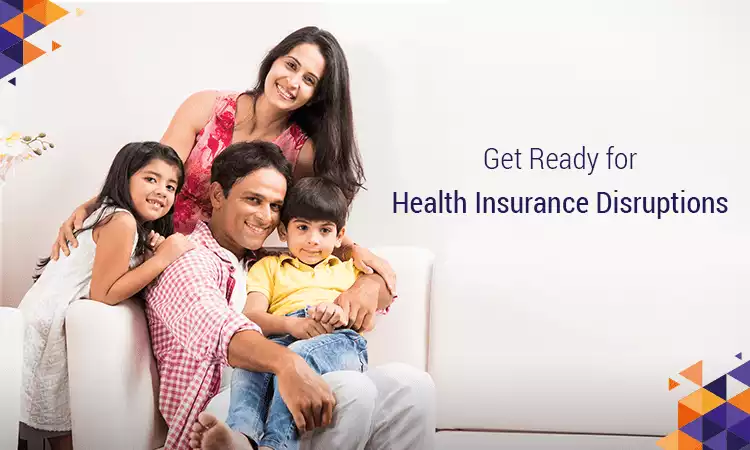 A new decade is here, and with it, it's time to do some crystal gazing. It's an appropriate time to look at the trends will emerge on the horizon in not just this year but the coming decade. Talking about the health insurance sector, the launch of new technologies, the growing costs of healthcare and enhanced expectations from customers will drive disruptions.
Greater need for health insurance
With a growing rise in lifestyle-related conditions, the next decade will continue to see the need for more health insurance. According to the India Fit Report 2019, there has been a 134 per cent rise in cholesterol-related problems among people below 45. The report also says four out of ten Indians suffer from acute stress. As our lifestyles and habits change, our burden of disease has also grown. Greater environmental pollution, and climate change have also added to the rise of newer health issues.
Experience matters
One of the big trends that is likely to disrupt the health insurance sector is superior customer experience. This superior experience could be in the form of an app or a seamless website where insurance can be bought without the middleman or the agent. The customer of today seeks the same experience and service from health insurers as they have grown used to in other aspects of their lives. The customer is used to multiple devices and channels and therefore 24x7 engagement. An insurance firm that offers an omnichannel experience and meets the customer on a channel of their choice will be able to win customer trust and loyalty.
Value-added services
Today, healthcare has moved beyond the traditional definition to include wellness and value-added services. Fitness and wellness concerns have increased among millennials who would like a one-stop shop to cater to their healthcare needs. Health insurers will take note of this growing trend geared towards wellness, be it alternative forms of medicine such as Ayurveda, and provide cover for a range of healthcare concerns. Insurers may also partner with wellness providers to offer fitness/wellness packages or customised health plans to their customers, apart from insurance cover. These packages could be health check-ups or consultations, Ayurvedic treatment sessions, and diet-related counselling among others.
The emergence of AI and other technologies
AI-based chatbots are being used in the insurance sector, and we may see this take over the health insurance sub-sector in the coming decade. According to a Cognizant white paper, the chatbot market world over is forecasted to touch USD$1.25 billion in 2025, at over 24 per cent CAGR Chatbots are expected to improve claims processing and enhance the customer experience. Policyholders will be able to contact the insurer in real-time across time zones. Technology adoption will also help insurers gain better insights into the customer's lifestyle and health. For instance, the adoption and wearable devices can help insurers get relevant data on a policy holder's fitness routine. This can help in deciding the premiums. Predictive analytics is on the rise, and in the next decade, insurers will be able to profile risk better. The use of blockchain may help in securing and error-free maintenance of records.
Bite-sized products and customised health insurance
Thanks to the availability of customer behaviour/preferences data, the coming decade is likely to see more bite-sized insurance products. Often called sachet insurance, such products are need-based and super-customised products, for instance, health insurance cover aimed at dengue or malaria. These will be aimed at the younger generations such as Gen-Zers to get them into the habit of buying health insurance. There will also be a greater spread of customised health insurance policies, for instance, health cover for only cancer care or mental health-related issues.
In conclusion
As the healthcare sector advances, thanks to the emergence of advanced technologies, so will the health insurance sector. A growing number of insurers will move towards customer-centricity and will employ technology that will help them design products that not only offer value for money but are also highly personalised. The rise of AI and Big Data is bound to take the health insurance sector by storm over the next decade, and claims will be settled in real-time. An increasing number of people will also realise the importance of health insurance as lifestyles change, awareness increases and healthcare costs go up. It's time you considered a health insurance policy and ensure that the next decade is a peaceful and secure one for you. You can choose from over 20 plans on offer at IIFL and get one that is just right for you.
SOURCES
REFERENCES