Have you read home buyer guide?
A 3-stage Home Buyer Guide to make your home purchasing hassle free. - Pre Purchase Stage, Money Matters, Post Purchase
14 Sep,2016
01:30 IST
79 Views
510 Likes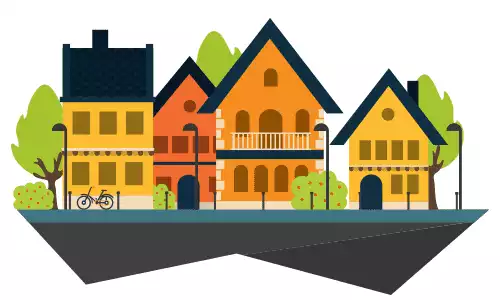 Home buying can be a tedious process, if you are not aware of its basics. Availing a home loan is perhaps the biggest financial decision you take in your life. Home may not be your creative paradise, if you will rush into decision making. In order to get most out of the purchase, refer a home buyer guide, the answers to your home buying questions.
What is a home buyer guide?
How it is useful to you?
A home buyer guide explains all the stages of home buying process. The guide helps you at every stage: from pre purchase to post purchase of your home.
Home Buyer Guide – The 3 Stage Guide
Pre Purchase Stage – Thorough home work is required at the pre purchase stage. Important things that should be taken into consideration at pre purchase stage –
The guide will tell you what should be considered while choosing out your location. What all amenities you wish to have within your affordable budget? Why it is important to check the condition of your home before moving in? What should be checked when you are moving in to a readymade property? What all property papers are mandatory? How home loan can be financed with convenience?
Again, the home buyer guide will make you understand carpet, built up and super built up areas. It is important to note that size of home is an important aspect. An important area which creates confusion in your mind is state of property. You will come across constructed, ready to move in and resale homes as different states of property. You need to figure out which state of property is a better option for you.
When you approach a bank you should have knowledge about home loan papers including KYC documents and proof of income to establish your identity. Though the requirements vary from lender to lender but some documents are common in all the cases. The home buyer guide tells you about the mandatory pre requisite paperwork – building approval plan, commencement, encumbrance & completion and Occupancy Certificate to name a few.
Money Matters
You need finance to make your housing dream come true. Right? For housing finance, approach to a lender, where you meet the eligibility criteria. Click on home loan E.M.I calculator and calculate your home loans eligibility in few seconds. The calculator will crunch some hidden numbers and give you a fair idea about your home loan eligibility. Home buyer guide will guide you on your eligibility, budget, lender's selection, and creditworthiness, fixed versus floating interest rate, EMI, home loan insurance and tax implications also.
The home buying budget includes property price, stamp duty, registration & parking fees, interiors, security features and maintenance fees. While choosing the lender remember the interest rate, processing fee, complementary fees, prepayment policies, and testimonials from customers.
Post Purchase – Post purchase, you remain engaged with the crucial payments and repayments structure. You need to arrange critical documents and take care of payments in time.
Home buyer guide speaks about the necessity of critical documents including Registered Sale Deed, Share Certificate, Mother Deed, No Objection Certificate (NOC) from society, NOC from Pollution Control Board, Water Works, Airport Authority. If you are sure of your EMI payment, make the repayments & prepayments automated so that it will take out your stress. There are several questions that will arise in your mind –
What will happen in case of missed EMIs of Home Loan?
How you can prepay the home loan?
Click here and know your answers. Leveraging home buyer guide, you can make your home buying experience hassle-free.