Happy Tale : Pushpa Kumari Bhil (Hearing and Speech Impaired)
Happy Tale : Pushpa Kumari Bhil (Hearing and Speech Impaired)
6 Mar,2018
01:00 IST
33 Views
516 Likes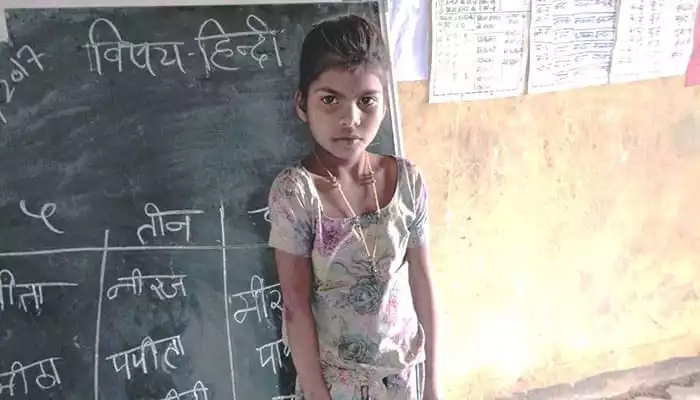 Pushpa Kumari Bhil hails from a Tribal Community (Adivasis) in Kumbhalgarh Region of Rajsamand District, Rajasthan. She's 12 years old and has never been enrolled at a school. As an individual with Hearing and Speech Impairment, she's a child with special needs.
Since early childhood, due to zero hearing ability, she was ignored by her parents, community members and alike. Considered as a liability, Pushpa had a depressing present and an extremely bleak future until Sakhiyon ki Baadi was started in her village.
Pushpa was identified by our Teacher Dalla Ram Bhil, who encouraged her to attend Sakhiyon ki badi centre at Katarwadiya. An extremely bright child, pushpa has a razor sharp memory and she picked up extremely fast despite her inability to speak or hear. She made friends, developed interactions with other children through signs and gestures. Her confidence grew as she lost her inhibitions. She picked up English and Hindi alphabets along with numbers just through observation. She's enjoying her time at Sakhiyon ki badi as there's always something new to learn.
Today the parents are proud of their daughter, experiencing growing respect and admiration in the community towards their child. For a girl who didn't look into anyone's eye, She's certainly came a long way!