Growth of Medical Equipment Segment in India
Fast Upgradation of Technology and New Product Innovation, Growing Awareness on Advancements in Medical Technology, etc are among key factors that have helped drive the enormous growth in the medical technology sector in India.
2 Jun,2016
03:00 IST
317 Views
1465 Likes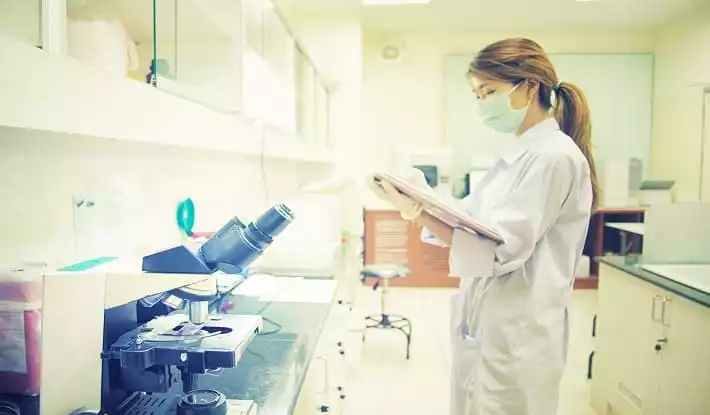 India's healthcare sector has evolved a great deal over the last 10 years. In the last few years especially, there has been a registered growth of 10% in this sector. By 2018, it is estimated that the healthcare sector in India will reach $ 145 billion. This fast development has led to phenomenal growth in the medical devices sector, or medical equipment sector. This sector plays a vital role at every stage of the healthcare continuum, and has been instrumental in improving the access and affordability of healthcare services in the country.
But what exactly is medical equipment or medical technology? Broadly, any technology that extends and improves life, and alleviates pain, injury and handicap falls under medical technology. These healthcare products are used specifically for diagnostic and/or therapeutic purposes. An essential component of the healthcare industry, medical technology constitutes everything from wheelchairs and MRI machines to insulin pens and surgical instruments. There are over 500,000 different products under this sector that have been grouped into 10,000 generic categories.
The Current Scenario
The Medical Devices and Equipment Industry in India is currently valued at $ 2.5 billion, but that only makes up 6% of India's $ 40 billion healthcare sector. However, it is growing at an annual rate of 15%, which is much faster than the 10% growth rate of the entire sector. There has been a steady rise in the number of hospitals and clinics in the country, and this has led to an increased demand for medical technology and equipment. There is growing need for sophisticated devices that can provide us with accurate diagnoses and treatments.
The Government's Contribution
Over the last few years, there has been an increase in the domestic manufacturing of medical equipment. The government has introduced some new policies that are in sync with this medical equipment industry growth. They are also expected to develop a regulatory structure to ensure that the products being manufactured are of a high quality. With the new policies in place, India will soon become a recognised manufacturing destination for sophisticated medical technology.
The Growth Drivers
There are a few key factors that have helped drive the enormous growth seen in the medical technology sector in India:
Fast Upgradation of Technology and New Product Innovation: The availability of advanced and sophisticated medical technology has created new markets that have expanded demand. New implant materials and improved surgical techniques for joint replacement are driving growth in the orthopaedic segment. New and reliable diagnostic technology has also forced the medical community to increase their reliance on diagnoses.
Evolution of India as a Medical Tourism Hub: The government is promoting medical tourism, which is stimulating a corporate boom in medical care. This has resulted in India emerging as a medical tourism hub for patients from all over the world. International tourists who come to India specifically for medical treatment demand high quality care and world class equipment, and this has led to private care providers upgrading their medical technology infrastructure.
Growing Awareness on Advancements in Medical Technology: Urban Indians are becoming increasingly aware about the latest medical technologies available in the market, and are consequently demanding the same. Industry members are also conducting seminars and workshops to make people more aware about the technology available, and this awareness has increased demand for new medical technologies.
Increasing Competition with the Advent of Private Providers: It is estimated that India will need as many as 1.75 million additional beds by the year 2025. It is also estimated that the public sector's contribution to this demand will be only 15%-20%. Several private providers are entering the healthcare delivery space to cater to this additional demand. For example, the Medanta Group has established Medicity in Gurgaon, and the Sahara Group plans to set up a 1,500 bed multi-speciality tertiary care hospital at Aamby Valley City. Certain international healthcare providers like Malaysia's Columbia Asia are also entering the market in India, making the private healthcare space increasingly competitive.
The Challenges
While the growth so far has been phenomenal, the medical equipment industry has not yet been able to permeate through society. Despite the growth in the healthcare industry, most Indians cannot afford anything more than basic healthcare.
Low Penetration: Despite the incredible growth seen in the healthcare industry in India, the spend per capita on medical technology is approximately $ 2, which is much lower when compared to China ($ 5) or Germany ($ 231). The sale of pacemakers illustrates this low penetration well. At 18,000 units per year, India's pacemaker penetration is just 1% of western levels. According to Dinesh Puri, CEO, MediVed, India should be selling a million pacemakers a year, especially since heart disease is one of the biggest killers in India. The demand for any kind of medical equipment comes primarily from major cities, and there is minimal to no penetration in smaller cities, towns, and rural areas.
Lack of Affordability: A majority of Indians are unable to afford proper healthcare. This has led to healthcare providers paying careful attention to costs while making any purchases. While big hospitals in Tier I cities are typically driven by quality when it comes to purchasing medical equipment, smaller hospitals in Tier II and Tier III cities and rural areas prefer to purchase cheaper products.
Lack of Accessibility: One of the key issues with India's healthcare system as a whole is inequitable access to healthcare. Low investments in medical infrastructure and equipment have rendered public health infrastructure inefficient and inadequate. Inefficient healthcare is available in rural India, and this has made it increasingly difficult for medical technology to be distributed in these areas.
Low Availability: A lack of innovation has resulted in a scarcity of cost-effective products and solutions being available in the industry. Currently, there are a limited number of options available, and these options are also out of reach of most, as they come with a heavy price tag. There is a wide gap between the needs of the Indian consumer, and what is available in the market.
What Can Be Done
To address the challenge of low penetration, the medical technology industry in India needs to innovate. In a country like ours, where resources are scarce but needs are great, we need to come up with solutions that are not only affordable, but also reliable, resilient, easy to distribute, and easy to use. Frugal approaches to innovation are the need of the hour in India, as they will help make modern care accessible to those in Tier II and Tier III cities and in rural areas. Innovation will help medical technology players create a new market in the lower income segments and leapfrog to the next level of growth.
To help the growth in this sector, the government can move towards adoption of the Global Harmonisation Task Force's (GHTF) definition and rules-based classification of medical devices, and make legislative amendments to enable comprehensive Medical Device Regulations. Funds and resources can be reallocated for training and skill upgradation, and public spending on healthcare can be increased from 1% of GDP to 3% of GDP, as this will radically alter the provision of healthcare services.
While the healthcare equipment industry is growing in India, we need to ensure that it grows through the country, and that even those in rural areas have access to the best possible healthcare. Only then, can we truly say that India is a global leader in the healthcare industry.