Factors affecting Loan against Property Tenure
Loan against property can be availed by keeping your house as collateral. But before opting for loan against property, it is better to understand factors that affect it.
21 Feb,2018
06:15 IST
91 Views
385 Likes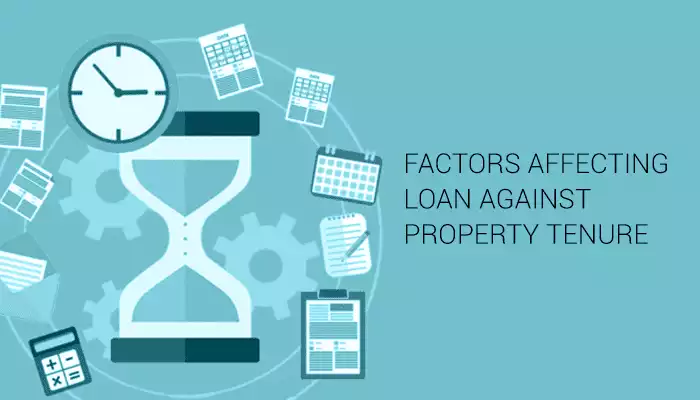 If you are looking for ways to fund a new business or an extravagant family outing or need emergency funds, then you can approach a bank for loan. You can either ask bank for an unsecured loan with higher interest or go for secured loan by placing your home as a collateral. Unsecured loans have higher chances of getting rejected as compared to secured loans.
Borrowers can decide the loan tenure depending on their loan repayment capability. There are various factors which play a deciding role on your loan against property tenure. Here is a list of factors to consider before deciding on your loan against property tenure.
1. Home loan amount:
Usually, higher the loan amount, the longer will be the home loan tenure. This system is preferred by lenders and even suits borrowers in paying off the loan. This is because the amount of home loan gets spread out over a longer period thus it does not put excess pressure borrower's monthly budget.
2. EMI:
If you choose to have a higher EMI, then you can close your loan at an earlier date. But, this can also be a strain on you if you don't have regular sources of income. Therefore, it is important to find the right balance in your monthly installments. Ideally, your EMI amount should not exceed 40% of your home loan amount.
3. Loan interest rates:
This is a pretty straightforward situation that most people consider. If home loan instalment and income are close, then your interest rates will make a difference. Higher the interest rate, higher your payback will be. This means higher the interest rate your loan tenure will increase.
4. Age:
Your age plays a vital role in getting your loan approved by the lender. This is because lenders look for a person who has a regular and growing income rather than someone nearing their retirement. This is why lenders might refuse loans to older people or ask for higher EMI's. This will affect your loan tenure.
E.g.: 30-year old will find it easier to choose their own tenure to repay the loan as compared to a 45-year old.
While it is advised to go for a short loan tenure you should make an informed decision for yourself. Check your monthly funds and affordability before deciding on the EMI's which will, in turn, determine your tenure.