What Is Credit Monitoring?
Credit monitoring services do just what the name says, monitor your credit. Read this article to know about the benefits of credit monitoring!
18 Jan,2023
09:08 IST
1967 Views
953 Likes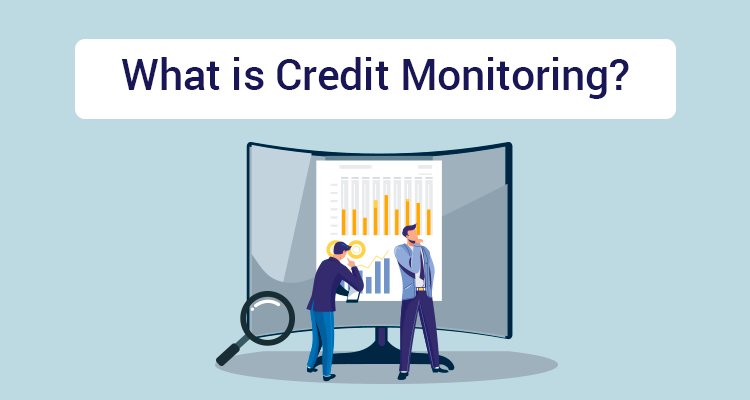 The importance of staying informed, particularly concerning finances, cannot be overstated. Checking your credit report for discrepancies is not only important, but it's also essential. Credit report monitoring is the best way to keep track of your credit history.
What Is Credit Monitoring?
A
credit monitoring
service is a way to stay on top of your credit history by receiving notifications of any unusual changes or transactions that may have occurred. It reduces the possibility of fraud, identity theft, or credit card fraud by unscrupulous individuals. These services are a prudent choice if you were previously a victim of forgery. If you plan to apply for a loan in the future, it is also useful for monitoring your credit score.
What Are The Benefits Of Credit Monitoring?
The following are some benefits of credit monitoring.
1. It Helps You Plan Your Finances
A lack of financial planning and management can make things tough in the long run. It is one of the most common reasons for a low credit score. A credit monitoring service updates you about changes to your credit score, allowing you to understand how your financial activities affect your score. As a result, you can make better financial decisions as well.
2. It Provides Identity Theft Protection
If you don't pay close attention, identity theft can go undetected. A fraud that persists for a long time will negatively impact your credit score and
credit report
. Credit monitoring services can help you to repair your credit with credit reporting agencies in less time to avoid such a situation. Credit monitoring companies charge a certain amount for this service.
3. You Can Customise Alerts
A credit monitoring company may offer comprehensive services to you. You can customise the reports, notifications, and alerts that you receive. For example, you can get notified when your credit card is used suspiciously. Additionally, if you apply for a loan, they can send you information on the best rates based on your financial situation.
What Are The Limitations Of Credit Monitoring?
Although credit monitoring helps you in several ways, there are some limitations too.
• Most services do not completely safeguard your credit card data.
• Credit monitoring will only alert you about inquiries but cannot prevent someone from using your identity to apply for credit.
• It cannot correct any inaccuracies in your credit report. Therefore, you should review your credit report regularly.
• If there is any suspicious activity on your credit report, credit monitoring services cannot file any reports on your behalf.
• You cannot trust it to protect your personal information.
• You cannot prevent credit card skimming with it.
Is Credit Monitoring Harmful To My Credit Score?
No, it is not. Instead, it helps you identify errors, frauds, and inconsistencies in your report to rectify them before it is too late. The
credit score check
does not affect your results since it is considered a soft inquiry. You will, however, harm your credit score if you apply for any form of credit, like instant personal loans (the lender will check your credit score to determine if you qualify for the loan).
Apply For A Loan With IIFL Finance
With a fast disbursal process online and minimal paperwork, IIFL Finance offers customised and comprehensive loans up to Rs 30 lakh. Interest rates on the loans are competitive and affordable to ensure a manageable repayment schedule. Apply today!
FAQs
Q1. How does CIBIL track my credit score and keep it updated?
Ans. If you take out loans or advances in your name, CIBIL monitors your repayments. Therefore, they set a score based on your payment status.
Q2. Can credit monitoring notify me if someone withdraws money from my bank account?
Ans. Credit monitoring cannot alert you if someone withdraws cash from your bank account. If this happens, you will receive a notification on your registered mobile number and can report it immediately to your financial institution.