Why Are There Different Types Of Credit Scores?
A credit score is a number that is determined by lenders and financial institutions. Know the 4 types of credit you must know about!
4 Dec,2022
18:35 IST
23 Views
8 Likes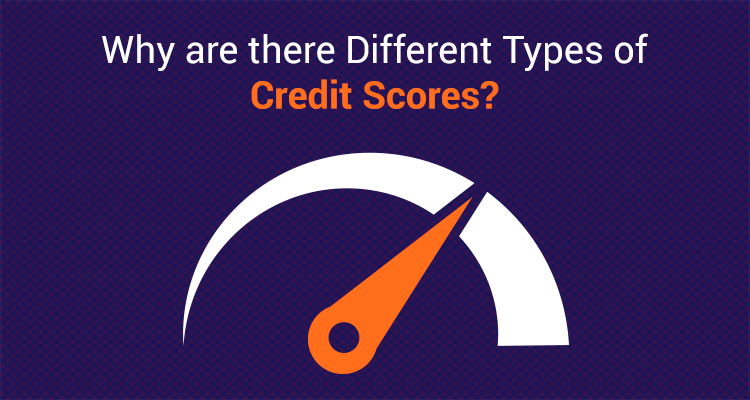 When it comes to availing an uncollateralized loan—whether a business loan or a personal loan—the borrower's credit history and creditworthiness become key factors that help lenders determine whether he or she should be offered a loan or not.
The borrower's credit history is crucial in such cases as the lender—be it a bank or a non-banking finance company (NBFC)—needs to be sure of his or her ability to repay the loan, in full and within the agreed time period.
Lenders typically gauge a borrower's creditworthiness by using a set of scores which assign them a number on the basis of their credit history, past loan repayments, any delayed payments or defaults.
What Is A Credit Score?
A credit score is a three-digit number that is a representation of one's creditworthiness. A lower credit score means that the borrower could be at risk of defaulting on a loan repayment. A high credit score, on the other hand, means that the borrower will most likely not delay repayments and will be financially responsible.
A credit score also impacts the rate of interest that a borrower may be offered and even the loan amount the lender may choose to approve. The higher the credit score, the better the terms offered.
In India, four credit information bureaus provide credit scores—TransUnion CIBIL, Experian, CRIF Highmark, and Equifax. Lenders use scores provided by these companies to determine whether a borrower should be extended a personal or a business loan.
Typically, credit scores are three-digit numbers between 300 and 900 for individuals, and from zero to 300 for small businesses. These scores are calculated using an algorithm which uses information like one's payment history, extent of debt and the length of credit history.
Typically, the following factors impact a credit score:
• Payment history
• Credit utilization
• Credit duration
• New credit enquiries
• Credit mix
These scores are mandated by the Reserve Bank of India and are managed by different credit information companies. As mentioned above, there are different types of credit scores and managing agencies in India:
• TransUnion CIBIL – One of the first credit information companies in India. The CIBIL score that it issues is a number between 300 and 900.
• CRIF Highmark – Founded in 2007. CRIF credit scores range from 300 to 900.
• Experian – This global credit reporting company began operating in India in 2010. Credit scores for Experian also range between 300 and 900.
• Equifax – a joint venture with Equifax Inc. USA and leading financial institutions in India. The credit score for Equifax ranges between 300 and 900.
So, why have different types of credit scores? Lenders could be looking for different types of information on borrowers depending on the type of loan applied for, the amount as well as the tenor for which money is being borrowed. Different credit scores gauge different aspects of a borrower's credit history.
Moreover, borrowers typically tend to borrow either for their personal needs or for small businesses they may be owning. So, needs could differ widely, necessitating different types of data points to be analysed. This is why different types of credit scores are needed.
Conclusion
As a borrower you need to have a good credit history and, therefore, a good credit score to get the best interest rates and other terms while availing a personal loan or a business loan.
Good lenders like IIFL Finance typically offer the best terms to clients with the highest credit scores and the best credit histories to boot. Moreover, lenders like IIFL Finance value such clients highly and offer them a slew of value-added services that can make the entire process of applying for and repaying a loan seamless and hassle-free.