How Do I Check My CIBIL Score?
Here is a complete guide to help you understand cibil score, process to check cibil score easily. Read to know more!
25 Nov,2022
16:43 IST
28 Views
8 Likes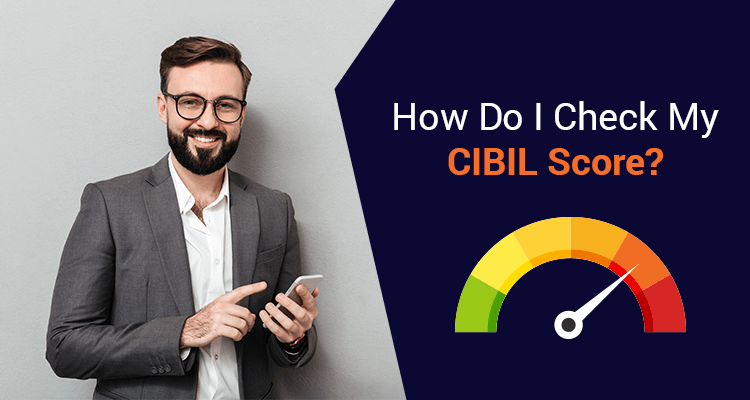 A lender almost always tries to assess the creditworthiness of a borrower making a loan application. While this is critical for availing an unsecured loan such as a personal loan or a small business loan, it is also important for other forms of secured debt products such as a housing loan or an auto loan.
Creditworthiness is captured via one's credit score, or what is now more commonly referred to as CIBIL score, named after the first company that started a credit information bureau in the country—Credit Information Bureau (India) Ltd or CIBIL. After multinational company TransUnion acquired CIBIL, it is now known as TransUnion CIBIL. However, it remains synonymous with credit scores in the country.
The CIBIL score lies in the range of 300 and 900. A higher number means stronger creditworthiness and vice versa.
Typically, lenders tend to categorise the score of 750 as 'good', implying that such borrowers have a higher probability of repaying back the loan with all dues on time. This, of course, need not mean those with a lower score won't honor the loan terms and pay back as well. Indeed, while some lenders may not offer a loan to a person with a lower score, others would be open to advancing money to such borrowers albeit at a higher interest rate.
Whenever a person makes a loan application, especially for an unsecured debt, the lender seeks a permission from the applicant to access the CIBIL score. This is done digitally and almost instantly.
That said, prospective borrowers can also check their own CIBIL score without any hassle.
Checking CIBIL Score
Most banks embed this service as part of their internet banking dashboard. So, one can simply click for checking the CIBIL score within the net-banking account dashboard. Non-banking finance companies, or NBFCs, too, allow one to directly check CIBIL scores as do several online loan aggregators.
In addition, one can simply create an account and get it from CIBIL itself.
The process is very simple. If you already have a basic membership account with CIBIL, they you can login to my CIBIL, go to 'My Account' tab on the top right of the screen and click on the tab that says 'Get your Free Report'.
Alternatively, if one is not a member, one can still access the credit score while instantly creating an account. Here are the steps for doing so:
# Create An Account:
Create your user name, enter email address, password and mobile number.
# Enter Personal Details:
One would have to enter the date of birth, address and proof of identity with any one of these authorised government documents:
• PAN
• Passport
• Driving License
• Voter ID
• Ration Card
# Verify Identity:
Once the details have been provided, CIBIL will sent a one-time password, or OTP.
# Check Score:
Once all the above-mentioned steps are followed one can access CIBIL report and CIBIL score.
Things To Remember About Accessing CIBIL Score
A person can get his or her CIBIL Score for 'free' once a year. This was not the case previously and has made it easily accessible to any user.
Also, one can get unrestricted access to their CIBIL score by opting for one of the paid plans from CIBIL. These are time-based unlimited access subscription plans. These are currently offered for one month (Rs 550), six months (Rs 800) and 12 months (Rs 1,200). With unlimited access, one can also get access to other CIBIL services such as personalized loan offers, credit monitoring as also dispute assistance.
Many people believe in the myth that checking their CIBIL score affects the score. The reality is that if one is doing so himself or herself, it is counted as a 'soft' enquiry. This does not affect the CIBIL score.
When lenders check the CIBIL score of a person, after consent from a loan applicant, it is considered a 'hard' enquiry. This gets captured as part of the credit history and if one keeps putting multiple loan applications that result in multiple hard enquiries, it lowers the CIBIL score. This is because the person is seen as credit hungry.
Conclusion
The CIBIL score is the first parameter used by lenders to assess the creditworthiness of a loan applicant. A higher score in the 300-900 range is important for getting a loan approval easily, quicky and at sweet terms. One can access the CIBIL score for free once a year from CIBIL itself via a simple process. But one can also opt for unlimited access to CIBIL scores for a period of one month to up to one year via its paid plans.
IIFL Finance offers both secured loans such as gold loan or a loan against property as also unsecured loans such as personal loan and small business loan to meet short and long-term needs via a hassle-free digital process. The company, one of India's top NBFCs, offers these loans at the most competitive interest rates and with flexible repayment terms to people with high CIBIL scores.