Choosing between Home Improvement Loans & Top-Up Loans
Home owners can renovate their home by taking home improvement loans or top-up loan. Both have their shares of pros and cons, so which one is actually better?
21 Feb,2018
06:15 IST
1992 Views
1163 Likes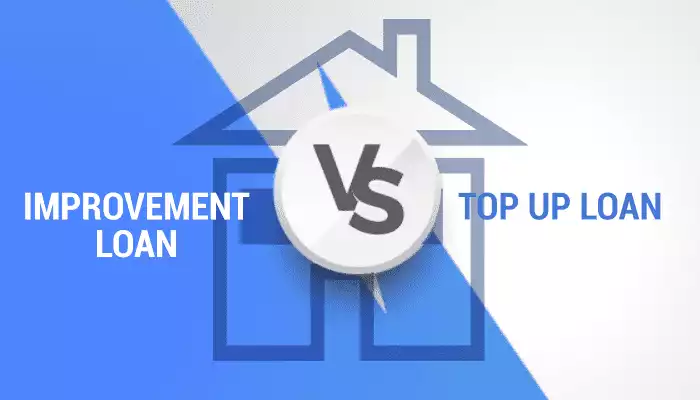 Your homes, just like other things in life, require regular checkups, upgrades and care. After every few years, a bit of touch-up to the paint on the walls or a makeover of the flooring or adding a new ceiling pattern is a nice way to keep your home looking new. Once a while, every homeowner likes to refurbish interiors of their home but such endeavours come with a price tag and that too an expensive one.
You can always opt for loans but getting a loan which has pocket- friendly interest rate is difficult. With time, banking sector has come up with consumer-friendly loan options which not only lower down the interest rate but also save time. If you are planning to renovate home, then you can choose from home improvement loan or a top-up loan. But before opting for either one, it is better to understand the difference between the two and how can these help you? Let's find out.
Home improvement loans:
There are various banks and NBFCs (Non-banking finance companies) which provide home improvement loans. These loans have a low-interest rate (10.5% -11.5%) when compared to personal loans. The tenure for these kind of loan is also longer (up to 15 years), unlike personal loan which is given for a tenure of 2-3 years. Even the loaned out amount is greater than personal loan's amount. However, these loans are given after analyzing the applicant home and by rough estimation of the cost of improvement of the home.
Eligibility criteria to apply for a home improvement loan are as follows:
Applicants should be at least the age 21 old and not above retirement age
Having a good CIBIL score is a must
If one doesn't have a home, he or she can be co-applicant to improve eligibility
Top up loans:
It is very simple to understand how a top-up loan works. If a consumer has an existing home loan going on in a bank or NBFC and thinks that they need a renovation in their home but doesn't have enough funds, then they can always go to the existing lender and apply for a loan on the existing home loan.
The rate of interest for a top-up loan is lesser to personal loan but 1-2% higher than of home loan. The tenure of a top-up loan is lesser or same as to existing loan. No extra paperwork or eligibility is required for applying for a Top-up loan.
The benefit of taking a top-up loan is that it can be used for anything like repaying a debt, personal use or child education etc.
Eligibility criteria to apply for a home improvement loan are as follows:
Applicant should have an existing ongoing home loan in the bank
Existing home should be at least a year old
But the big question is what to choose between both of them?
Everything boils down to the necessity of the borrower. If the need for the loan is to renovate the home, then the best option will be going with home improvement loan as that would provide you with a larger corpus to work with.