Ask Yourself – What is Home Loan Refinancing?
If you have availed a home loan at high interest rate for whatsoever reasons, you can still lower your interest rate and the mantra is "Home Loan Refinancing". Sounds interesting?
6 Feb,2017
23:45 IST
105 Views
251 Likes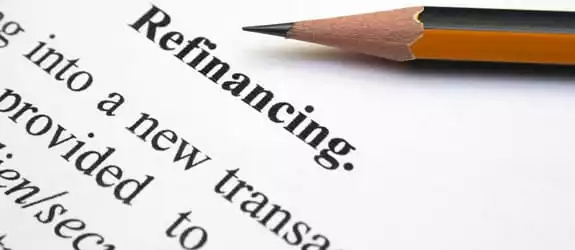 Ask Yourself – What is Home Loan Refinancing?
Whether you are tied up with an existing home loan EMI or are planning to apply for a new home loan – you should know the concept of "home loan refinancing". If you have missed the bus and availed a home loan at the high-interest rate for whatsoever reasons, you can still lower your interest rate – and the mantra is "Home Loan Refinancing."
Introducing the concept
Mr. Prakash Singh, working as a mechanic at a manufacturing plant in Gurgaon, purchased a property from a builder at Rs 20 lakh. He borrowed money from his friends at a high-interest rate. 6 months later, he wants to mortgage his property to a bank and refinance home loan for the same property. Why is he doing that? He is pressing hard to do so because interest rate for a home loan will become less and his switching cost is also affordable. In other words, he wants to refinance his home loan for slashing his home loan interest rate.
Home loan refinancing means the conversion of the old loan with a new paid off the home loan. The terms & conditions include payment schedule of old home loan replaced by the new home loan offering. When individuals or companies refinance their home loan, they have to pay a switchover fee. Refinancing can be for housing finance, student loans or car loans. Generally, in refinancing, the terms & conditions are revised in such a manner that repayment plans are changed to a great extent; actually, the most prominent changes are on interest rate and maturity date.
Why refinancing is done?
What would be more convenient for the home buyers, than they can lower their EMI hassle free? You can save a good amount of money in a year if you can save a quarter of a percent every month. Why take the extra burden on your shoulders, when you can save extra bucks by slashing the interest rate? You can invest that saved amount in other avenues for a good return on investment (ROI). Your preference may be a home renovation, vacation or retired investments.
In case if you have extra funds or savings, then you can lower your home loan tenure as per your convenience. Again, in order to reduce your EMI, you need to enhance the tenure of your home loan. People also opt for refinancing a home loan when they want to switch fixed rate to floating rate of interest or vice versa. Life is unpredictable, sometimes people lose a job or get a new one, they are in dire need of money or they need relief from EMI after a while. If your lender is providing the poor quality of customer service, or not reducing the EMI even after the change in the lending rate of the bank, then you can opt for home loan refinancing. Click on home loan EMI calculator to do the math of home loan refinancing.
Improve credit ratings
You need a good CIBIL score to acquire financial support for your housing. If your credit score is low, your credit applications may get rejected or lenders may demand a high-interest rate on home loans. Home loan refinancing can lessen your financial burden that the earlier loan created for you. When you refinance your home loan, you will get an opportunity to repay the debts on time. Regular and timely payments augment your credit score.
How to search the home loan refinancing lender?
Search online and you can get lots of information. You can also take the assistance of mortgage specialist who can suggest good products from reliable lenders. Selecting the right lender will make your life easier.
What should be kept in mind?
You are opting home loan refinancing for your benefits. Ensure the fees and charges for switching the home loan must not exceed the profit you are going to make. Generally, refinancing includes two costs:
The prepayment penalty which can go up to 3% for private banks.
·Loan processing charge.