Acche Din Aayenge! Why You Should Invest in Real Estate in 2016?
You can enjoy up front interest subsidy up to Rs 2.2 lakh on your home loan.
10 Aug,2016
01:30 IST
26 Views
340 Likes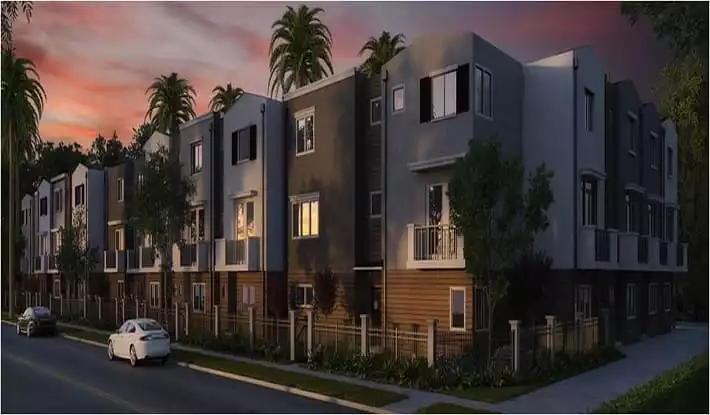 The realty sector was worst hit in 2011, 2012, 2013, 2014, 2015, making people lose confidence in realty investment. The piles of unsold inventories accumulated over the years have become a headache for the builders. Sitting on the pile of unsold houses, builders are crying, "acche din kab aayenge". The decline in real estate sector affected the GDP of the nation as realty sector contributes 1/10th of the country's economy.
2015 witnessed a slowdown in realty stock prices in NSE (National Stock Exchange) and the BSE (Bombay Stock Exchange). People are opting out for other investment options like mutual funds, Kishan Vikas Patra and fixed deposits for better ROI (Return on Investment).
How long will this crisis loom over the sector?
Can we see a new dawn in property investment in 2016?
How can we expect a transformational change in the realty sector?
John Milton coined the phrase, "every cloud has a silver lining". This proverb fits well to the present scenario. Home Buyers can smile! On the one hand, 1st Quarter of 2016 has witnessed many constructive and positive changes in the realty sector. Passing and enforcement of Real Estate Act, Aadhaar Bill, and Union Budget's incentive to realty sector –all paves the way for development.
On another hand, developers have now learned from their mistakes and they are focusing on project execution & delivery. Ease of Foreign Direct Investment (F.D.I) norms would improve the conditions in real estate and construction sector. Anuj Puri, Chairman & Country Head at real estate consultancy says, the government has done away with restrictions on size & minimum capitalization. F.D.I can now be brought into the construction sector in any amount and for any size of the product. Again there was a clause that foreign funds should be invested in the real estate business within 6 months of project commencement. The government has withdrawn this restriction for the development of the realty sector.
There is a direct relationship between the movement of reality stock prices and actual prices of homes. The above statistic speaks that the share prices are increasing and we can expect a significant price hike in properties in a coming year. So, this is the right time to invest in property. What are you waiting for?
If you glance on the above graph, you can realize that the realty index is going through a roller coaster ride. In 2013, it was very down; and now from January 2016, the graph is moving upwards. You can expect an increase in the real estate prices. So, it's the right time to make out an investment in the real estate sector.
Enforcement of Real Estate Act
From May 1st, The Real Estate (Regulation and Development) Act has been enforced. 69 out of 92 sections in the Act are in force and this will bring transparency and accountability in the real estate sector. Some of the salient features are mentioned below–
Builders have to deposit 70% of collections from home buyers in a separate account, maintained for that specific purpose only.
Both the builders and home buyers have to pay the same penalty in case of delay.
5 years guarantee against structural defects.
Projects having an area of more than 500 square meters or covering eight apartments need to get registered with Real Estate Regulatory Authority.
Violation of RERA order can land builder for 3 years imprisonment with or without fine.
State Real Estate Regulatory Authority for different states should be constituted. And this would make one to approach the government body for any complaint against his/her builder.
Union Budget's Incentive
Passing of Aadhar Bill
The passage of Aadhaar Bill is a leg up to the social programs of government. 12 digits Aadhaar card establishes the identity of a person, both geo-location and biometric data are taken into consideration for establishing identity. Salient features -
To enjoy government subsidies and benefits, every citizen should have an Aadhaar Card.
Every citizen will be allotted a unique identity number and better subsidies will be targeted through this.
Banks can use "Aadhaar" as a medium to eradicate fake Jan Dhan accounts.
So with enhanced confidence, you can invest in real estate. Thanks to program - Credit Linked Incentive Scheme of Pradhan Mantri Awas Yojana. You can enjoy up front interest subsidy up to Rs 2.2 lakh on your home loan. Again there are mortgage schemes for the average Indian population, where people earning as less as Rs 10,000 can take home loans.