9 Tips of Happy Borrowing
Pradhan Mantri Awas Yojana - Credit linked subsidy scheme for urban commuters
26 Sep,2016
00:00 IST
25 Views
435 Likes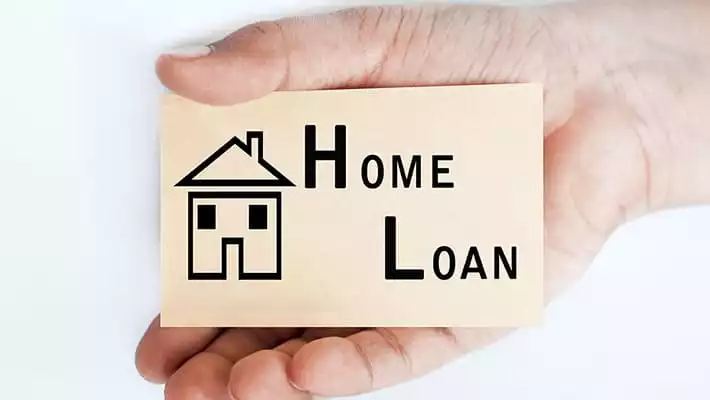 In our last blog, we discussed "6 Things to Consider While Choosing Your Home". Whether we are examining the location, or getting home loan papers arranged – one question always strikes in our mind –
"How to finance our dream home?"
Home loan is the best option that we see through.
But, is taking a home loan that much easier than what we perceive of?
Let's have a look at the 9 most important things that determine our happy borrowing -
1. Examining our eligibility -
First and foremost, we need to fulfill certain standard criteria and provide the required documents to lenders. One must be a professional, salaried individual or a self-employed person. The lenders require the following documents -
Proof of identity
Income details
NOC documents and
Other papers like running loans statements of the borrowers etc.
We can know the documents required for home loans in details here.
Our income proof certificate, the past and running loan records, the stability of the job make our financial portfolio. Lenders evaluate this portfolio and determine our eligibility limit. Evaluating our financial statements, lenders determine the loan payback potential and sanction us the amount accordingly. It is a fact many home loan applications are rejected because of discrepancies between lenders demands and borrowers qualifications.
So, we should apply with all the required documents to sail smoothly on our home loan journey. And it is a better to know our eligibility beforehand with Home Loan Eligibility Calculator.
2. Stable income on monthly basis
A major criterion for loan eligibility is our monthly income. Generally, 30% to 40% of our monthly income is taken into consideration as our installment payment capacity for the home loan. To enhance our chance of loan approval, we need to include and showcase our all sources of income, encompassing perks and incentives.
3. Running loan amounts
In case if we are tied up with any existing loan installment, our eligibility for the new loan gets reduced. That means, if we have TV installments or vehicle loans, our home loan eligibility decreases.
4. Age
Age is a significant factor that determines the home loan eligibility of the borrower. The borrower should neither be very young nor be very old. That means, the applicant must neither be a minor nor be at his/her retirement age. Home loan seekers generally fall under 30 - 50 years age group. However, there are also borrowers in their 20's and above the age of 45.
5. Property Type
On February 27, 2013, Supreme Court ordered for the demolition of the illegal apartments in the Campa Cola Compound in Worli, Mumbai. The reason was that buildings were 18-19 floors high. However, construction permission was only given for five floors. Likewise, that, High Court of Judicature, Allahabad in April 2014 issued an order for the demolition of 40 storeyed high 2 buildings in Noida. (Source: Indian Express.com)
The above landmark judgments exhibit demolition of illegal constructions. Sometimes, our loan application gets rejected because property remains illegal or we are striking out any unfair deal with the builder. This is an alarming situation for us. We should always run checks and go for approved property to avoid any hassle in future. Interestingly, in Campa Cola case residents were denied Occupancy Certificate (OC) at the time of the possession. Even, in the case of any difficulty, we can get the property documents from a sub-registrar of the Municipal Corporation. The checklist is shown below
So, if an apartment is quoted below the market value, we must not become crazy for discounts and should enquire with the builder why it is so? Again, it is always better to go for pre-approved properties because the properties are examined by a bank or financial institution on builder's request.
6. Property location
Unfortunately, some of us can't get our home loan application passed because lenders refuse to fund, as the property location remains out of their geographic limit. Lenders have their own risk appetites and set their boundaries for loan approval. So, we must not book any property with a notion that with property documents, availing a home loan will be easy even in an offbeat location.
7. Property value
Our loan amount is sanctioned on the basis of the total value of the property. The sanctioned loan amount is usually between 75% to 90% of the total property value. Generally, 90% maximum funding is allowed for loans up to Rs 30 lakh, 80% is permitted for loans ranging from Rs 30 lakh to Rs 75 lakh. And 75% maximum funding is approved for loans above Rs 75 lakh. These are market standards in general but vary from situation to situation and place to place.
Another noteworthy aspect is a valuation of our property by the bank. There may be a discrepancy between what we quote as the value of the property and what value the bank assigns to it. The lender has its own set of established parameters. It deploys dedicated and expert technical, legal and financial personnel to evaluate the value of our property.
8. Down payment
As per the convention, our lenders including Banks and NBFC's want us to fund at least 15 % to 30% of the total home loan amount. This down payment should be deposited to the builder before the sanctioning and disbursement of the loan. If we fail to pay that down payment, lenders will reject our home loan application. The best way to tackle this situation is to assess the property in advance and have the down payment ready for the deposit.
Some lenders accept Provident Funds, NSCs, LIC Policies for down payment. So do in-depth research about down payment procedure of varied banks and NBFCs and choose one that suits your budget.
9. Credit History
Sound credit history is required for loan borrowing. Lenders can check our history from CIBIL (Credit Information Bureau India Ltd.), first credit information bureau of the country. It maintains our payments relating to credit cards and loans. Payment history, the amount owed, credit history length, types of credit are considered indispensable factors that determine our credit.700 to 800 CIBIL Score - is considered good credit score for mortgage financing. We should maintain good CIBIL score to get the home loans. We will have a detailed discussion about this in our coming blogs.
With the above said 9 parameters, we can determine our happy borrowing. So, get ready and apply to get your home loans approved hassle-free.