5 ways to reduce your Health Insurance premium
Rising medical care costs have made health insurance a necessity, but not everyone can afford to pay hefty health insurance premiums. Here are five simple ways to reduce your health insurance premium.
16 Dec,2019
04:00 IST
522 views
769 Likes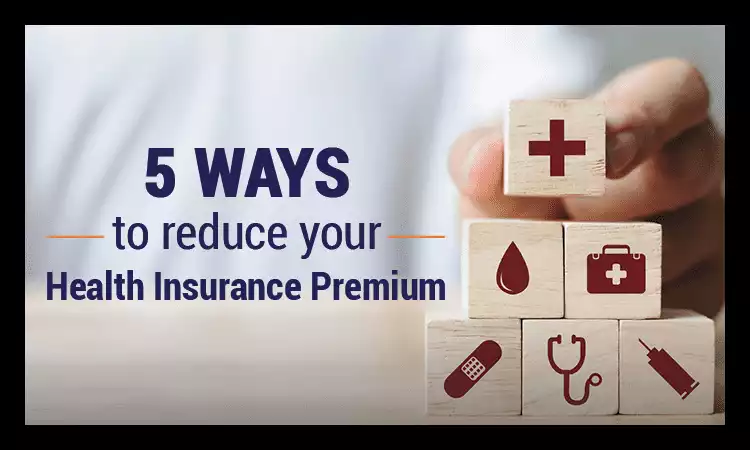 With the rising cost of medical care, health insurance has become a necessity. As per a study by the Public Health Foundation of India, the high cost of medical care forces around 55 million Indians into poverty every year. Expensive health care, however, is not the only pressing issue, a high incidence of lifestyle diseases is a cause for worry too. A large population suffering from diseases coupled with high healthcare costs can turn into a public health crisis in no time.
A wider penetration of health insurance can help in improving the scenario, but affordable health insurance plans will have to be promoted. Health insurance premiums are dependent on various factors like age, habits, location and medical history. However, certain steps can help you reduce your health insurance premium.
Buy a family floater plan: Family mediclaim plans are affordable health insurance policies that cover multiple members of the family under the same policy. Family mediclaim covers the entire family under a common insurance umbrella. These plans are especially beneficial for families with younger members as the chances of hospitalization are low. All family floater plans provide coverage to the spouse and the children, some even extend the insurance cover to the parents. Since multiple members of a family are covered under a single plan, the health insurance premium automatically decreases.
Opt for higher voluntary deductible: Health insurance policies have a clause for deductibles. A deductible is an amount that has to be paid by the policyholder before the insurance company pays the general insurance benefits. Deductibles are of two types—voluntary and mandatory. The mandatory deductible is decided by the insurer and you have to pay it during a claim. The voluntary deductible is decided at the time of buying the policy. The amount of voluntary deductible can be chosen by the policyholder. A higher voluntary deductible decreases the obligation of the insurer and results in lower health insurance premiums. However, it is not advisable to opt for a very high voluntary deductible amount just to decrease the premium as you have to pay it from your pocket at the time of filing the claim.
Use no-claims bonus: Insurance companies generally offer a no-claims bonus to policyholders who do not file a claim in the previous year. It is a type of incentive to discourage excessive filing of claims by the insured. The no-claims bonus can help you get additional coverage without an increase in your health insurance premium. While buying a health insurance policy, check whether the insurance company offers no-claims benefit and the quantum of the benefit.
Buy long term policy: Health insurance premiums typically have to be paid annually. But the best health insurance plans provide the option to opt for multi-year premium payment terms. Health insurance premiums decrease considerably if you choose to pay the premiums for two or more years at once. It also eliminates the need to monitor premium payment schedule every year.
Buy online: With rapidly increasing internet penetration in India, companies in various sectors are taking the digital route to offer their products and services. The insurance industry has been one of the earliest adopters of digitisation. A host of affordable health insurance plans can be bought online. Online insurance plans have lower administrative costs, and since these plans are sold directly by the insurance company, you don't have to pay agent fees, which reduces the premiums. It is also easier to compare general insurance plans online.
Conclusion
Lower health insurance premiums are desirable but this should not be the only guiding principle to choose a plan. You should always give adequate coverage primacy over the cost of the insurance plan. The credibility of the insurance company and the claim process should also be taken into account. With IIFL, along with high level of credibility, you get to choose from over 20 insurance plans. IIFL Insurance offers a wide range of affordable health insurance plans, which has already attracted over 2.9 million happy customers seeking convenience and transparency. And if you are not familiar with the online buying process, don't worry, our experts are always there to help you!