5 money making secrets of Warren Buffet
Invest in business one is familiar with, avoid investing owed money and do not only look for high returns. Follow IIFL Blog for more such valuable investment guides.
11 Dec,2016
08:30 IST
101 Views
1029 Likes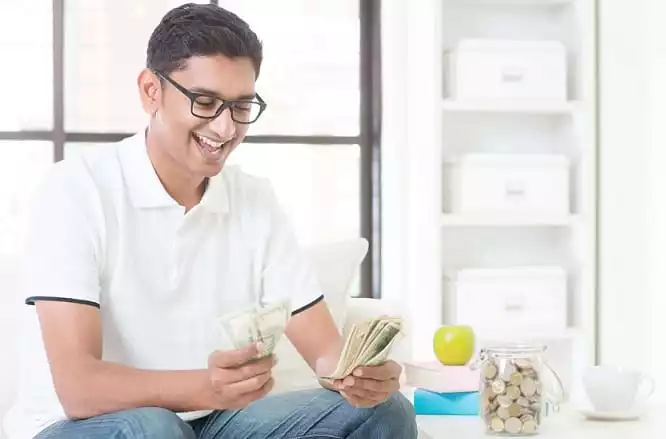 Warren Buffet is a well-known investor in the stock market. He has created most of his wealth by investing in the equity market. Buffets investment principles have earned him the name of the great value investor. He is currently the 3rd wealthiest person in the world with net worth of ~$60.8 billion as per Forbes list 2016.

Source: Berkshire Hathway
Below discussed are some of the money making secrets or investing strategies of Warren Buffet:
1. Invest in business one is familiar with -
An investor should invest in companies that he can understand easily. Knowledge about the business of the company makes it easier to understand the different parameters that will drive or affect the business growth and shareholders' value in the long run. This helps to select right stocks for the investment.
2. Avoid investing owed money -
An investor should avoid borrowing money from others to invest in the stock market. This is because the return on investment in the market depends on market fluctuations. If the market is in the downward trend, the investor is likely to lose his invested capital which he has borrowed from others.
3. Implement value investing -
In value investing an investor chooses to invest in stocks that trade below their intrinsic value. Intrinsic value is derived after carrying the fundamental analysis of the company without considering its current market price (CMP). Fundamental analysis includes the study of company's financial statements, quality of management, its competitors etc. A stock is undervalued if its CMP is less than its intrinsic value. On the other hand, a stock is overvalued if its CMP is higher than its intrinsic value. An investor is suggested to choose undervalued stock for investing because it has a potential to grow in terms of price over the years to reach the common valuations in its sector.
4. Invest in companies with long-term prospects -
Warren Buffet says, "If you aren't thinking about owning a stock for ten years, don't even own for 10 minutes". He believes once a quality business is bought at a reasonable price then one should stay invested for the longer term. This is because fundamentals can take years to impact a stock price. Quality stocks earn high returns and increases in value over time. Quality business simply means a company with a competitive advantage over others and is fundamentally sound.
5. Do not only look for high returns -
A person should not invest in equities only from higher returns because higher return comes with high risk. An investor should take calculated risk to protect the invested capital and earn a decent return on his investment.
Conclusion
Warren Buffet is not bothered about day to day change in the stock price. He supports the idea of value investing and believes that investors should not pay much attention to what media and people say about the market. Besides, he prefers investing in the companies whose business he understands and can evaluate well. Investing in a company with long-term growth potential is also one of the investment lessons than can be learned from Warren Buffet. Though every investor has to work towards finding their own style of investing, one can consider the above principles as a starting point for a well thought of investment philosophy.
Read about 6 ways to save money on your home loans