Jhatpat Loans: Smart Home Loan Solution with IIFL Housing Finance
Jhatpat Loans: Smart Home Loan Solution with IIFL Housing Finance
18 Jan,2018
07:30 IST
859 views
769 Likes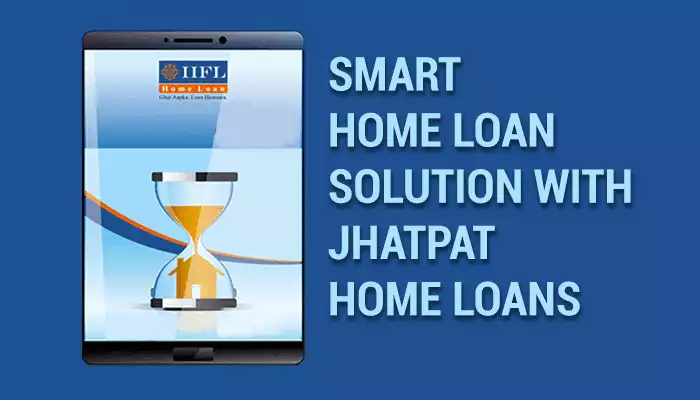 Jhatpat Loans: Smart Home Loan Solution with IIFL Housing Finance
'Jhatpat Loans' is one-of-its-kind home loan facility in India that provides customers with prompt loan approval at their doorsteps. It has been designed after thorough research of the Indian market and offers smooth and swift home loan approvals. One of the biggest benefits of Jhatpat loans offering is that the customers don't have to make regular visits to multiple financial institutions with a lot of documentation. don't have to take time off of work and yet wait for days to get a sanction letter. While for most housing finance companies, a home loan decision till date remains a manual exercise, Jhatpat Loans provides customers a real- time decision on their home loan application as fast as in 30 minutes or even less.
The executives come to your home and assess all your documents digitally enabling an on the spot CIBIL analysis and generation of a profile scorecard as per parameterized policy rules. Other validations like Aadhaar, PAN, and automated banking analysis reduce time for vendor verification and provides you an accurate eligibility for the home loan.
In a nutshell, the benefits of Jhatpat loans are:


Loan sanction in just 30 min


Faster loan disbursement


Real-time objective decision making


On the spot CIBIL analysis


Getting rid of heavy documentation


No more waiting for an approval


No more applying to multiple lending institutions


Easy loan approval at your doorstep


Online validations – Aadhaar, PAN, Automated Banking Analysis



Keeping in mind the lifestyles and regimes, Jhatpat home loan is the perfect solution for people living in tier 1 & 2 cities and towns. Jhatpat home loan customers can also avail additional subsidy under Pradhan Mantri Awas Yojna (PMAY) Urban scheme with which helps in monthly installment savings in the range of Rs 2200 – Rs 2500.