Gold Loans vs Personal Loans
Are you confused to know which loan is better, gold loan or personal loan? Here are the pros & cons by IIFL Finance to help you make an informed decision!
28 Dec,2016
09:15 IST
513 Views
819 Likes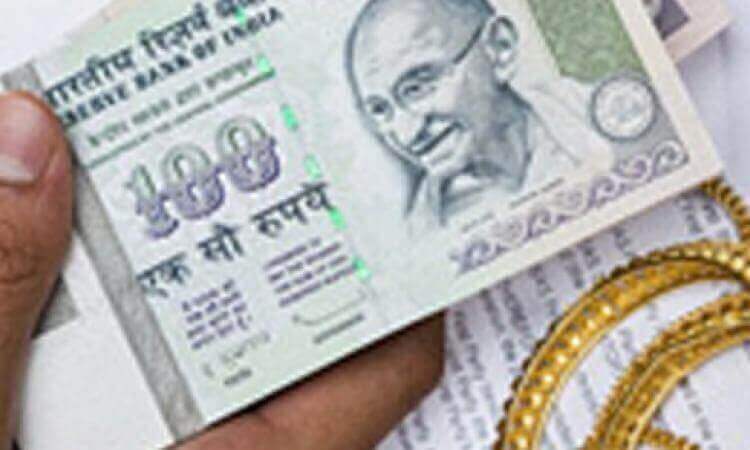 Here's an interesting fact for you: As of May 2015, people in India had 20,000 tonnes* of gold in their homes in the form of ornaments, coins, and even gold bars. In the past year, the number is sure to have gone up, and India is the biggest gold consumer in the world!** Unfortunately, we don't use the gold to our advantage. More often than not, the shiny yellow ornaments we own are left collecting dust in the back of our cupboards, until a marriage or a festival gives us a chance to show off our finery. On Akshaya Tritiya and Dhanteras, shops are lined with women waiting to buy gold – they convince their husbands and fathers it's an investment, but is it really? Most of the gold in the country is not monetised, and people are unwilling to sell their gold for money due to sentimental value. Here's the good news, you don't have to sell your gold to get instant liquidity.
If utilised correctly, any amount of gold can be helpful to you. While pawnbrokers and money lenders have been giving out loans against gold for years, gold loans from reputed financial institutions have become available to everyone in recent years. Still unwilling to part with their precious ornaments, people would rather fill out personal loan applications, than use their gold as security for some urgent cash. Though both, gold loans and personal loans work in a similar fashion, they are actually quite different. It is, therefore, no surprise that many people end up confused about how these loans work and are unable to decide which loan would be most suitable for them.
Personal Loans
In India, a majority of the loans that people take out are personal loans. The money from these loans can be used to pay medical bills or help pay for a wedding, or basically anything you need it for. Unfortunately, personal loans generally have a long application process, and the rate of interest is quite high. To take a personal loan, you would have to show your income proof, and even then, the loan might not be sanctioned. Your previous credit score is carefully considered before the amount of loan you can be given is decided. Even if you do get the loan amount that you want, you have to pay it back in fixed Equated Monthly Instalments (EMIs), and you do not have the flexibility of repayment in variable amounts.
So, should you opt for a personal loan? Let's find out.
Do you:
Have a stable job?
Have a good credit score?
Have no collateral?
Have all your documentation in order?
If your answer to all of the above is a resounding 'YES!' then a personal loan could very well be the best loan for you!
Gold Loans
Instead of the rigours of applying for a personal loan, it is important that you also consider using the gold stored in your house to avail of a gold loan. The processing time is much quicker, with loans being sanctioned almost immediately, and the rate of interest is much lower than that of personal loans. The loan amount depends solely on the value of the pledged gold, and not on your income or previous credit scores. The gold works as security for both, you and the bank. In case the loan is not paid back in the stipulated time, the bank will auction off the gold to recover the money. Paying the loan back is much easier as well, as you can opt to only pay interest for the tenure of the loan, and repay the principal amount when you wish to close the loan and get your gold back. There are no pre-payment charges either, and in general, a gold loan gives you more freedom than a personal loan.
Here's a breakdown of personal loans and gold loans, to help you judge for yourself which is best for you:
| | Personal Loan | Gold Loan |
| --- | --- | --- |
| Definition | Taken by an individual with the help of a guarantor | Taken against a certain amount of gold |
| Security | No collateral required | Gold is used as security |
| Loan Amount | Based on applicant's credit score and previous loan repayments | Up to 60% -75%of the value of the pledged gold |
| Rate of Interest | 16% - 22% | 12% -24% |
| Processing Speed | Lengthy as credit score and loan history are carefully considered before approving a loan application | Fewer documents required Most institutions offer immediate gold loans |
| Processing Fees | 0.5% to 1% of loan amount | Generally no or very nominal processing fee |
| Pre-Payment Charges | 2% of the principal amount on any Equated Monthly Instalment (EMI) paid in advance | No or nominal prepayments charges |
| Payback Options | Repayment in Equated Monthly Instalments (EMIs) | Only pay interest for loan tenure Principal amount to be paid to close the loan and get the gold back |
By comparing the features of a personal loan against those of a gold loan, it's easy to see that a gold loan offers more flexibility, while a personal loan is a little more complex. With more money and easier payback options, a loan against gold could be the better option for you.
* As reported by the Economic Times in May 2015.
** As reported by the bullion desk.
India Infoline Finance Limited (IIFL) is an NBFC, and a reputed name when it comes to financial solutions such as mortgage loans, gold loans, capital market finance, healthcare finance, and SME finance.
If you are looking for instant liquidity, click here to find out more about IIFL's Gold Loan.
Know More here: Why Gold Loan Demand is Scaling Up in India