Best Tips To Get Lowest Home Loan Interest Rates
Home Buyers should keep in mind points such as CIBIL Score, Down Payment, Debt-to-income Ratio, monthly income and expenses in order to get lowest interest rates while applying for home loan.
3 Oct,2018
01:15 IST
132 Views
720 Likes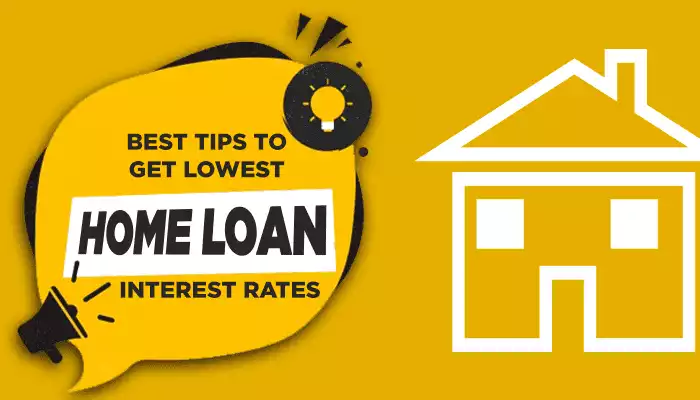 Home buying is a significant event in an individual's life. Choosing the right home not only requires a lot of planning but also comes with its own set of responsibilities. Home finance is a convenient way to fund financial requirement needed to own a home. But before applying for home loan, it is important to keep in mind equated monthly installment (EMI) and rate of interest (ROI). Banks and NBFCs today offer a variety of home loan options but it is always good to point tips what could be the best tips for you to get the lowest interest rates on home loans.
CIBIL Score:
CIBIL score is one of the most important factors while determining home loan eligibility of an applicant. A good CIBIL score raises chances of borrowers getting a loan at attractive rates and EMI's. Paying regular credit card bills, and not delaying other loan EMIs helps to improve CIBIL score.
Down Payment:
It is advisable to save money to make down payment while applying for home loan. Down payment reduces the burden of high EMI and ROI since a significant part of repayment amount already gets paid.
Debt-to-income Ratio:
Debt-to-income ratio is an important factor while applying for any home loan. Debt-to-income ratio is defined as the ratio of income compared to the overall EMI amount. It is always advised to keep EMI amount less than monthly income to have convenient loan repayment process.
Stable Job & Source of Income:
Banks and NBFCs consider applicant's employment stability and income to calculate his/her home loan eligibility. Applicants with a regular source of income and stable job have better chances of getting a home loan at lower interest rates.
Doing some study before applying for home loan helps to ease the process of repayment. Keeping some useful points in mind help significantly to get low home loan rates.