Affordable Housing – The Indian Challenge
Affordable housing supports sustainable living and has a positive global impact on environment and society.
1 Feb,2019
01:00 IST
75 Views
450 Likes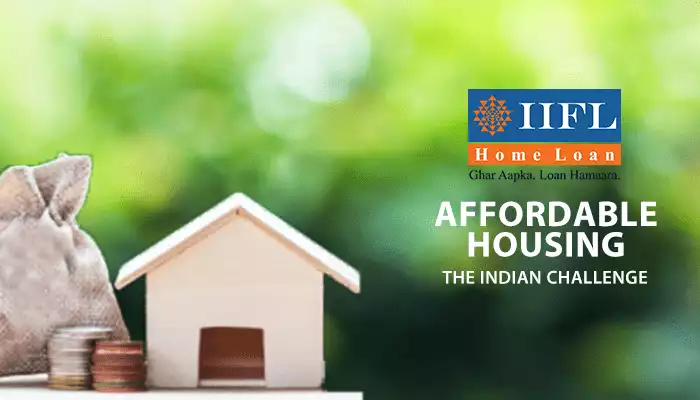 Written by Amor Kool: Amor Kool is a Panel Member of National Building Code of India and Technical Committee Member to Bureau of Indian Standards and BEE ECBC. He's currently working as Environmental and Social Governance Lead at IIFL Home Finance Ltd.
In context to India, 34%[1] (approx.) of the population, on a base of 1.2 billion, lives in urban centres, as compared to 17% of the population living in urban areas at the time of India's independence in 1947. The population of India as per 2011 census was 1,210,193,422, India added 181.5 million people to its population since 2001, slightly lower than the population of Brazil. India, with 2.4% of the world's surface area, accounts for 17.5% of its population. Of the 1.21 billion Indians, 833 million (68.84%) live in rural areas while 377 million stays in urban areas which is around 31.28% of the total population. The Federation of Indian Chambers of Commerce (FICCI) estimates that by 2050, medium-variant projections made by the Population Division of the United Nations - Department of Economic and Social Affairs, global population is expected to hit 8.6 billion by 2030, 9.8 billion by 2050 and 11.2 billion by 2100. Developing nations across the world are the country's cities would witness a net increase of 900 n. people. Furthermore, over 2012-2050, the pace of urbanization is likely to increase at a CAGR of 2.1% - double than that of China.[2]
India's development scenario is on an upward trajectory. Rapid development translates to an accelerated rate of urbanization where the phenomenon of migration is inevitable. This is catalysed by what urban areas offer over a rural setting - an array of employment opportunities, improved social indicators such as health and education, and access to basic services[3]. The tremendous growth in India is posing a different challenge for policymakers, financial institutions, architects and engineers. The rapid urbanization pattern is offering a disadvantage and an opportunity at the same time. A report from KPMG and NAREDA[4] suggests for urban India that:
Households in homeless conditions at 3% (0.53 Million)
Households living in non-serviceable conditions (kaccha houses) at 5% (0.99 Million)
Households living in obsolescent houses at 12% (2.27 Million)
Households living in congested houses requiring new houses at 80% (14.99 Million)
The above data stands on a survey done by the Ministry of Housing and Urban Poverty Alleviation in Sept 2012. The numbers are staggering in terms of its size, however, one of the challenges mentioned in the report, that over the years the construction of houses for high-income range with higher margins have increased. In turn, we have seen an increase in land value and construction costs. The builders and developers are primarily creating spaces which are totally unaffordable especially for EWS/LIG users. The schemes like Pradhan Mantri Awas Yojna (PMAY) proposes to build 11 million urban affordable housing by 2022, which aims at 'Housing for All' addressing an estimated shortage of 20 million. If 11 million housing targets are met without considering the initiatives on green buildings, following scenario will be created:
However, it is not mentioned that how many of them will be affordable housing.
[1] https://data.worldbank.org/indicator/SP.URB.TOTL.IN.ZS?view=map
[4] Bridging the urban housing shortage in India. KPMG and Nareda