10 Simple Ways to Make Your Home a Happier Place
"Home is where the heart is." Here are a few tips to ensure that you derive maximum strength and solace from your home:
29 Oct,2016
03:30 IST
168 Views
382 Likes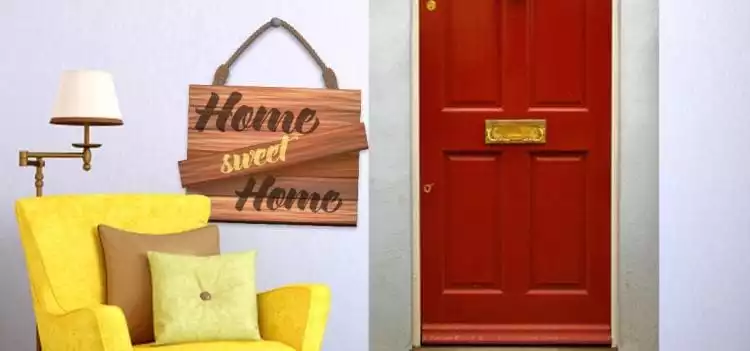 Not without reason, it is often said, "Home is where the heart is".
It's the place you go to at the end of a weary day to revive your spirit. It's the place that gives you nourishment and nurturing for the body and soul. Here are a few tips to ensure that you derive maximum strength and solace from your home.
TIP 1: THE PERFECT MATCH
There's nothing better than coming home to familiar surroundings. And familiar simply means that your home should mirror your family's persona. So, for instance, if you are a family that loves art and music, a home full of the kind of art you appreciate or music that you all love will relax and inspires you. Then again, if you have a family that loves the outdoors and adventure, you could make your home rustic but comfortable. Choose colors and textures that match the mood that your family loves. In a nutshell, don't bother too much with what may be trending; just make sure that your interior decorator helps you imprint your personality onto your home.
TIP 2: A PLACE FOR EVERYTHING AND EVERYTHING IN ITS PLACE
Some of the pleasure we derive from being home comes from the fact that it usually has all the things we need. But there's no comfort in knowing that it's at home but not knowing where. So as you grow into your house, make sure that there's a place for everything and everything is in its place. More importantly, ensure that everyone knows where they can find the things they use most.
TIP 3: HAPPINESS IS A STATE OF MIND
Fill your home with images of good times – photographs of holidays and celebrations, mementos of business and pleasure trips that were successful or fun, awards and trophies that family members have won. Place these where they can remind the family of the happy times they have enjoyed not necessarily where they can impress guests. Such memories trigger a sense of well-being.
TIP 4: WELCOME IN THE ELEMENTS
There's a reason why sunlight and adequate ventilation are so important. As living creatures, they ply us with the chemical and physical conditions – ample oxygen, vitamin D, etc. - that are basically mood elevators. They also keep the home disease free and cheerful.
TIP 5: UP AND RUNNING
Irrespective of whether you wish to cook up a gourmet meal for the family or simply charge your phone, there's no bigger irritant than finding out that knives are blunt or the charger does not work. Now it's only natural that things do go out of order in a home. However, to pre-empt minor setbacks and make home life effortless, make sure that you repair, replace or restore little things that go out of order.
TIP 6: CLEAN IN INSTALMENTS
Doing a little cleaning every day offers a dual benefit. On the one hand, things never get really 'out-of-hand' messy. At the same time, if you are not lumped with a lot of cleaning on weekends, you can spend quality time with the family.
TIP 7: MAKE CLEANING FUN
Very often cleaning becomes a chore because it is undertaken when there are other fun activities that can be undertaken. Also, cleaning can become more tedious if the equipment being used is not facilitating. Make sure you schedule cleaning for times when there is not much else to do anyway and your support infrastructure is truly supportive.
TIP 8: SET ROUTINES
Everyone from grandparents to little infants work better when they follow a routine. While it may sound easier said than done, it's actually not as unpleasant as we think it may be. Having a schedule and sticking to it can be quite relaxing as everything gets done almost as if it's running on auto-pilot.
TIP 9: COMMUNICATE WITH FAMILY
Sometimes because of a lack of communication, chores are neglected or duplicated. In this era of technology, a phone call or a simple WhatsApp message could save the family such inconveniences and help the run home in a better-planned way.
TIP 10: WHITEBOARD WORDS
It always helps to have a whiteboard put up in the kitchen or any other place that the only family is likely to frequent. This could be used by anyone in the family to jot down anything from upcoming engagements and grocery lists to inspirational quotes and views that cannot be shared verbally. This practice is known to increase bonding within the family.
Click here to read the importance of home in your daily lives.