Dream homes
come true
Home Loan Approval in Just 25 Minutes*

Awarded as the Best BFSI Brands 2021 by Economic Times
Whether you are salaried personal, independent worker or operate a self-employed business, formal or informal income, IIFL Home loan is the answer to your home loan needs.
Simple documentation, paper-less processing, excellent customer service with home loan approval in just 25 minutes makes IIFL home loans as one stop solution.
Also, read more about:
6 Million +

Happy Customers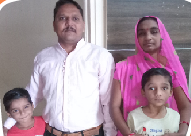 I am an auto driver and used to live in a rented home along with my wife and two sons. With great difficulty I managed to send my children to school. However, the constant sound from a nearby factory and our poor living conditions was a huge deterrent in their study and scoring a good grade always remained a challenge for them.
Vijaybhai Ashokbhai Vaghela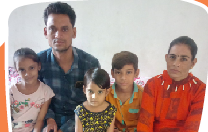 I am a salesman and have two daughters. Living in a rented accommodation in a low-class society always bothered me as it meant compromised safety for my daughters and a bad environment for raising them. For long, I wanted to move into a secured and permanent accommodation for my daughters.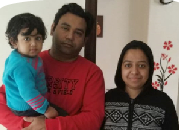 Wajahat Hussain works as an accountant in Chandigarh. He used to live in a rented accommodation with his wife. The location of the rented accommodation wasn't safe due to industrial sector surrounding the locality. It was also quite far from the city. It was only then that the family decided to move closer to the city and in a safe locality.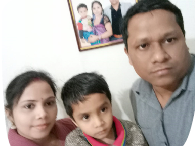 Himadri Singh was living in Chandigarh with her husband and son in a rented accommodation in dirty and unhygienic conditions. There was sewage and water problem that the family was facing. The electricity was also an issue due to transformer overloading in the nearby industrial area.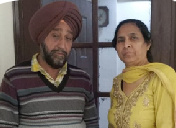 Avtar Singh works as an electrical contractor in Chandigarh. With both his children married and settled in their respective jobs, he wanted to finally settle down with his wife in a home which he could call his own. He wanted to build a home for his wife, who has supported him through thick and thin all his life.

I had moved from my village to a city in search of a better living for myself and my family. However, the rented accommodation where we stayed was very dirty and unhygienic. The poor living conditions, a regular surge in rentals and my yearning for having my own roof over my head encouraged me to contact IIFL Home Loans. Now, I own a home, where I live with my wife and daughter.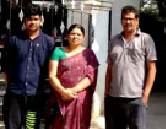 We lived in a rented accommodation that had a persistent problem of rodents and mosquitoes. The entire family was grappled by frequent bouts of sickness and we had no other option than to purchase a home and get rid of these problems. However, with limited earnings, we were looking out for some scheme that could help us reduce our EMI burden.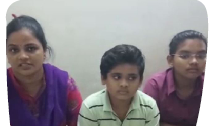 We are a simple family that wanted to purchase a home since long. However, we did not have many documents to prove our income or justify our capacity. This made buying a home very difficult for us. Though we approached many lending companies, our application was rejected every time on account of their complex documentation policy.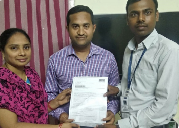 I was living in rented accommodation which was quite shabby and had seepages. Once I got married, I thought it best to change my home and adopt a better lifestyle along with my wife. So, we started saving some money every month and looking out for the best options to buy a home.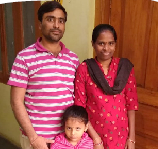 The locality that we lived in was having an adverse impact on my children. As a mother, I couldn't bear it and wanted to shift to a better locality. Though, we could barely make ends meet and owning a home with decent surroundings was like a distant dream for us.
‌
New Home Loan calculator
Calculate your EMI and choose the most suitable product for you
Know the stages of
Getting a Home Loan
01

‌
PRE-PURCHASE
Fill the loan application form
02
‌
MONEY MATTERS
Calculate EMI payable
03

POST PURCHASE
Keep critical documents handy
Buy a Home

That You call Your Own

Watch this 3-stage comprehensive start-up guide to answer all the questions about buying a house.