Gold Loan
Get Instant and maximum value
for your gold
Faster and more affordable than Personal Loans
If you're looking for a quick and easy way to get funds for your business or personal exigencies, IIFL Gold loan is just what you're looking for.
Gone are the days of troublesome processes for taking a loan. With IIFL Gold Loan your gold jewellery can get you immediate funds. Now, go ahead and take advantage of every opportunity coming your way.
Benefits of IIFL Gold Loan
*Terms & Conditions
‌
Loan Approval in
5 Minutes
‌
Loan disbursal in
30 Minutes
‌
Meet your requirements with
Customised Schemes
‌
Gold Pledged is
Secured and Insured

How Does

Gold Loan Work?

Gold Loan is a secured financial product where gold jewellery is taken as collateral. During the valuation of gold, the market value is calculated according to the per gram market rate on the day of the loan application. Only the gold parts are used to calculate the value; other metals, stones and gems are excluded from the calculations.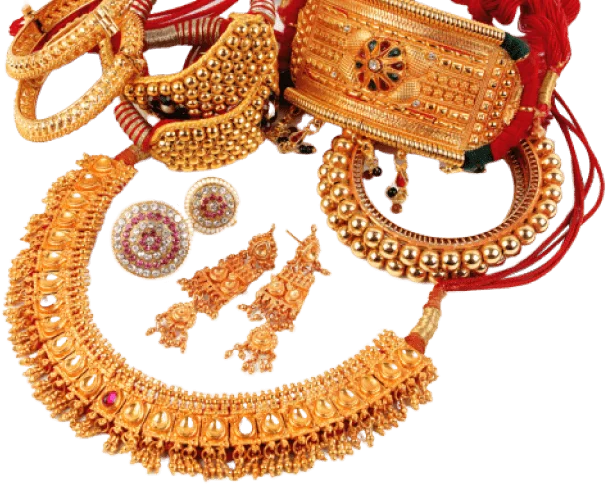 Our Partners
We have partnered with the following companies :
Fino Payment Bank
eJohri
DialaBank
Calculate Your Gold Loan Amount
Find out the amount you will receive against your gold jewellery
The amount should be between Rs.10,000 and Rs.5,00,000
Rate Calculated @ / Gm
*The market value of your gold is calculated by taking 30 days average gold rate of 22 carat gold | Purity of the gold is assumed at 22 carat.
*You can avail a maximum loan of up to 75% of the market value of your gold depending on the quality of the gold.
How to Get a Gold Loan
in under 30minutes
01

‌
02

‌
Provide your ID proof, address proof and gold to get an instant approval
Documents Required
03

Simple process and in-house gold valuation ensures that you get the loan amount in your account or in cash within 30 minutes