Designation
Independent Director
Add Leader
Ms. Sneha Patwardhan, is a qualified member of the Institute of Company Secretaries of India, a Law Graduate and Post Graduate in Commerce. She has around 13 years of experience in the field of Secretarial, Compliance, Legal, Corporate Advisory, Corporate Governance and Mergers & Acquisitions. Prior to joining IIFL, she was part of the General Corporate Law Practice at Cyril Amarchand Mangaldas.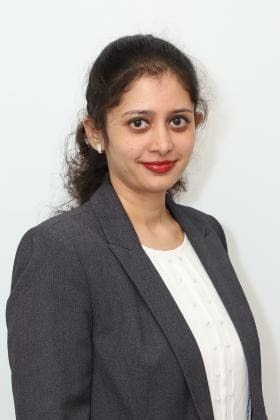 Ms. Sneha Patwardhan
Company Secretary & Compliance Officer
Mr. Kapish Jain comes with more than 25 years of experience in the BFSI sector across all areas of Finance, Strategy, Treasury, IR, FP&A and Accounts. His earlier BFSI experience includes PNB housing finance, AU Finance, Deutsche Bank, ICICI Prudential, etc. Mr. Jain is also a qualified CA, CS, ICWA & CPA.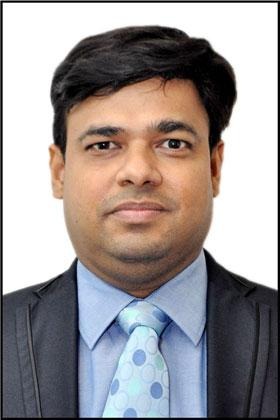 Mr. Kapish Jain
Chief Financial Officer
Mr. R. Venkataraman is the Co-Promoter and Managing Director of the Company. He holds Post Graduate Diploma in Management from Indian Institute of Management (IIM), Bangalore and Bachelor in Electronics and Electrical Communications Engineering from IIT Kharagpur. He joined the Company's Board in July 1999. He has been contributing immensely in the establishment of various businesses and spearheading key initiatives of the group over the past 20 years.
He previously held senior managerial positions in ICICI Limited, including ICICI Securities Limited, their investment banking joint venture with J P Morgan of US and Barclays – BZW. He worked as an Assistant Vice President with G E Capital Services India Limited in their private equity division. He has a varied experience of more than 28 years in the financial services sector.
Mr. R Venkataraman
Joint Managing Director
Mr. Nirmal Jain is the founder and Chairman of the Company. He holds a PGDM (Post Graduate Diploma in Management) from the Indian Institute of Management (IIM), Ahmedabad and is a rank holder Chartered Accountant and a Cost Accountant. He started his career in 1989 with Hindustan Lever Limited. He founded Probity Research and Services Private Limited (later renamed as India Infoline Limited) in 1995; one of the first independent equity research companies in India. He was instrumental in steering the groups foray into various financial sector activities that have grown over the years into significant businesses in terms of net worth and profitability. Under his leadership, IIFL Group has attainted its position as a dominant and diversified player in the financial services space over the past 24 years.
Mr. Nirmal Jain
Managing Director