Today's Women: Breaking Milestones and Crossing Stereotypes
There are a plethora of cases, where women are denied their property rights in the family. The Hindu Succession Act was passed on 17 June, 1956. An amendment on 9th September, 2005.
30 Mar,2017
00:00 IST
43 Views
697 Likes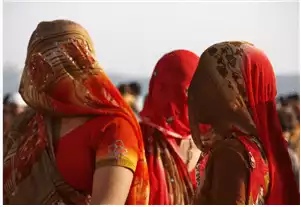 'Adhikar'is a well-known Hindi word, turn out the pages of a newspaper and you will find some are fighting for their 'Adhikar' on a reservation, some are filing Right to Information (RTI) appeals to claim their 'Adhikar ' for jobs. Have you ever wondered how the world would look with women having 'Sampati Adhikar'?
You will be glad to know today women are breaking the stereo typed mentality and enjoying their social life in an unprecedented way. This can be evident from a statistic, which proves women say in property buying decisions are increasing at a rapid pace. In U.S. single women account for 17% home buyers as compared to 7% of single men (Source: bloomberg.com, goo.gl/xINfvu).
Even in developing countries like India, the stereo typed mentality is changing in households, at workplaces and in everyday life in general. Unlike the past decades, husbands are consulting their wives before a property purchase. Working women are increasingly becoming the property purchasers in urban India. Around 30% of property purchasers in urban India are working women. Thanks to the government's pro-women schemes, offering additional benefits for female home buyers. Suppose, if you are applying on a co-applicant basis for a home loan for purchasing an affordable housing property, women as a co-applicant is must in the property and home loan structure. There are societies in our country, where a mother of the house rules and father or male is only limited to earn for the house. In Meghalaya, women have more importance in the matrilineal society.
But there was a totally different situation in the past altogether. Let's have a glance on the changing property rights in India.
There was a time when women were not allowed to speak in the family matters or get their ancestral properties. Centuries after centuries, women's proportion of share in the property was far less than that of male counterparts. This has been beautifully expressed in Manusmriti, ancient Hindu law book. Hardly, any law was in favor of women's ancestral property rights. After Indian independence, progressive laws were framed in each sector. The Hindu Succession Act was passed on 17 June, 1956. This Act, applicable to the entire India except for the State of Jammu & Kashmir, originally not granted equal property rights to daughters.
There were numerous discussions and activities concerned with ancestral property rights grants but only after 49 years of the enactment of this act, there was an amendment on 9th September, 2005. The amendment proved to be a landmark for the enhanced property rights of women. It means a woman has a right to the parental property by birth and she can claim for her rights before or after her marriage.
With the passage of time, several pro women schemes of government, supporting property rights of women came into existence. Nongovernmental Organizations (N.G.Os) have supported a lot in women empowerment. C Joshua Thomas, a regional director, Indian Council of Social Science Research, said "The N.G.Os in Meghalaya supports this matrilineal society."So, today it is wise to apply on a co-applicant basis with a women participant or register the property on a joint basis. If in case the husband dies and the wife remains with children or relatives alone, the ancestral property rights grants would not be taken away. Again, the Supreme Court of India has also made it clear that a woman has a right of 'Streedhan' even after separation from her husband.
However, today also there are a plethora of cases, where women are denied their property rights in the family. And they remain silent because of customs, rituals, and lack of awareness. In this context, how can we forget to mention the custom of "haq tyag"? Though this custom is voluntarily but women are forced to sign the piece of paper for giving up their share of the property to their brothers. This is in wide practice in the state of Rajasthan despite the amendment of Hindu Succession Act, 2005.
All the pillars of democracy: executive, legislature, judiciary, and media have to perform their roles, each in their own areas of competency to bring a meaningful change in the lives of women.
We should uphold the values of a constitution and give women their constitutionally defined property rights.