Loan against property – the key to overcome financial problems
Your property has hidden potential power and you can unlock the same. Let us discuss loan against your property (LAP).
4 Nov,2016
06:45 IST
270 Views
852 Likes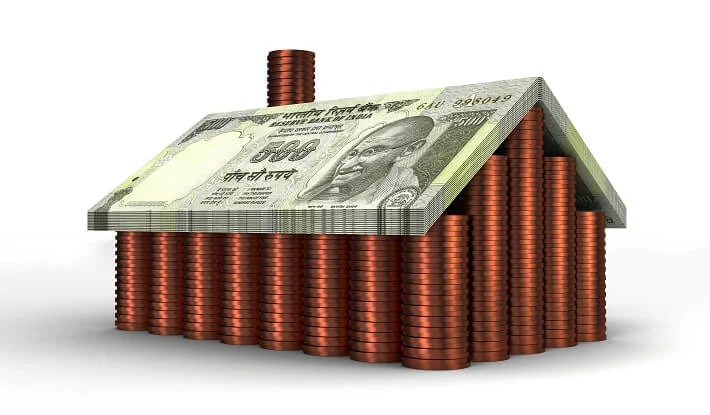 Imagine that you are in need of extra funds to meet an emergency. You are calling friends and relatives and they are not picking up your calls. Panic! Generally, it is quite difficult to find monetary help in case of urgent need. Again, a wise saying of life is that money and relationships should be set apart. So, approaching a lender is the best solution to handle a financial crisis. Now the question is – which financial product is most suitable for you in times of financial crisis?
In this context, let us discuss on loan against your property (LAP). Your property has hidden potential power and you can unlock the same. Find out how –
The Concept
As the name suggest, loan against property means mortgaging your house, apartment or land to avail the corresponding home loan. Availing home loan against property is convenient and you don't have to put forward any specific reason for this. Whatever be it – marriage, children's education, business expansion or medical treatment – LAP is available in almost all the cases. With LAP, you get flexible repayment options and reasonable interest rate. Here, the interest rate is low to a personal loan. Multiple tax and insurance benefits are associated with a loan against property.
Cooperative Societies & LAP
Loan against property can also be offered to residents of cooperative societies. In this scenario, applicants from cooperative societies are required to furnish a No Objection Certificate (NOC) from that specific society.
How is LAP done?
The lender assesses the net market worth of property
Then the lender checks your credit history and determines your LAP eligibility. The eligibility conditions differ from lender to lender. However, all lenders assessment is based on some common factors.
Generally, the age limit for eligibility is between 18 to 60 years.
Salaried applicants have to furnish a Form 16, an identity proof, an income proof such as passbook/bank statement reflecting previous past 6 months income.
Similar to salaried applicants, self-employed applicants have to submit identity card, proof of income, IT returns along with computation for last 2 financial years, a complete chain of property documents, partnership deed (if applicable).
In case of absence of Voter ID card; electricity & telephone bills are accepted as identity proof documents
The applicants must furnish a signature proof
The sanctioned loan amount can be anything ranging between Rs 2 lacs to Rs 10 crores.
Generally, the loan amount in case of LAP is 60% of property value for residential set-ups and 50% for commercial properties.
Installments of the loan can be paid through Post Dated Cheques (PDC) or Electronic Clearing Service (ECS).
Tenure –
The tenure for LAP is generally up to 15 years. However, if you have extra funds, you can prepay the loan amount or repay the entire home loan earlier as per your convenience.
LAP VS Personal Loan
There exists a difference between personal loan and loan against property. In the case of a personal loan, the interest rate is higher than LAP but you don't have to keep anything in the form of security. In LAP, the property is mortgaged in the form of a guarantee to the bank. So, the applicant must be sure that he will repay the installments on time, so as to save the property from falling into the lenders' pocket.
On one hand, where LAP can be taken for up to 15 years, on another hand, a personal loan is available for maximum up to 5 years.