How to Select a Commodity Broker?
Comprehensive guide to help choose the right commodity broker that could help make big fortune in stock and commodity market.
16 Feb,2017
23:45 IST
62 views
119 Likes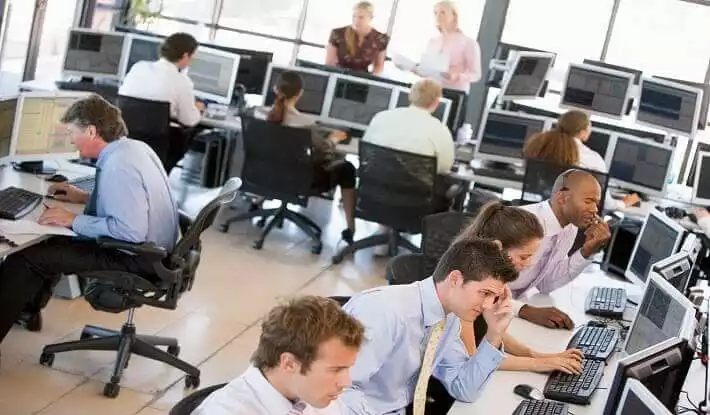 Investing in a commodity is both science and art. The commodity market is an emerging and risky one, so before pumping in some amount, proper fundamental and technical research is required. It is very important to keep a track of all major international, political and economic affairs because commodity prices are highly influenced by the same.
Intraday trading is done on a day to day basis, whereas a future contract is an agreement between the buyer and seller to sell the commodity on a specific date at a pre-determined price in the future. Interestingly, both require expertise, time and money.
Commodity trading is done for Aluminium, Cardamom, Castor Seed, Copper, Cotton, Gold, Lead, Kapas, Lead Mini, Nickel, Natural Gas etc. And, each commodity investment has its own logic. To drive out the profit from any of the commodities, one need to comprehend the dynamics and it is really a challenge for an average upper middle-class office goer. This is where; the importance of an expert commodity broker comes in. While choosing out an investment broker, you need to remember your ultimate objective is to earn money and the broker must help you in that.
Experience – 'Experience makes a man perfect' and this proverb goes well with other things also. While choosing a broker, check whether the broker has relevant experience in commodity trading or not. Simultaneously, it is also necessary to check the net worth of the broker.
Support – If you do intraday trading, too much support is required from the customer service team of the broker. Sometimes, you have to deal with income tax queries, sometimes; you need to sell your inventory on an immediate basis. It is wise to ask multiple questions before signing an agreement with a broker. The kind of support that they will offer is an indication of the support you will receive after you open your commodity account.
Trial Period – If you get a chance to trade on a free trial basis, leverage it. You can gain a fair idea about their operations and on support.
Rates – When you are about to open an account with the broking firm, negotiate on the brokerage rate. Metals, MCX gold and silver may have different commission rates. The brokerage fee is set on a case to case basis.
Sophisticated software for trading – In today's fast-paced business world, there is numerous commodity futures trading software like there is a trading system, by means of which you can trade from anywhere and at any time. Again, some trading software is acknowledged for their speed and accuracy. For example – In Thursday evening, around 8 p.m. there is a high fluctuation in Natural gas MCX price. This is where the importance of speedy software is required. The investment decision needs to be taken within few seconds.
So, if you have decided to join hands with a broker, arrange an interview with him/her. Make an enquiry for all important information like margin calls. Read the documents carefully before you put your signature on the dotted line.