Mudra Yojna Scheme For Women: Here's All You Need To Know
The Mudra Yojana Scheme for Women provides collateral-free loans of up to 10 lakhs. Visit to know everything about mudra yojana scheme at IIFL finance.
12 Sep,2022
10:46 IST
17 views
6 Likes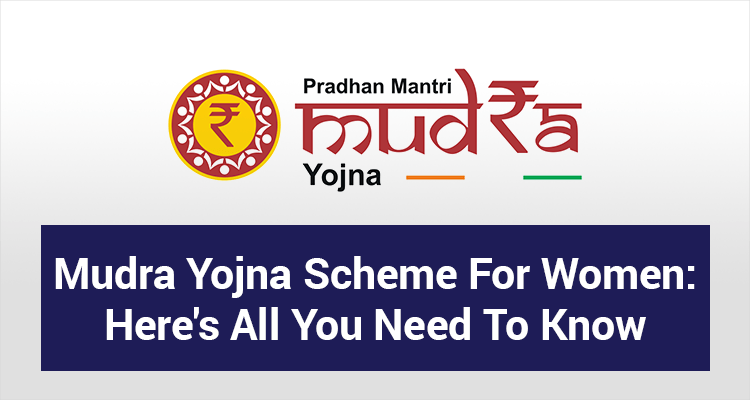 Launched in May 2015, Micro Units Development Refinance Agency or Mudra Yojana Scheme offers loans up to INR 10 lakhs to non-corporate, non-farm small/micro enterprises. MUDRA is responsible for refinancing all Last Mile Financiers such as Non-Banking Finance Companies, Micro Finance Institutions, Societies, Trusts, Section 8 Companies (NPOs), Small Finance Banks, and Regional Rural Banks which are in the business of lending to micro/small business entities.
Out of 432 million working-age women in India, 343 million are not in paid formal work. A report by McKinsey Global Institute has estimated that India could add a whopping $770 billion to its GDP by 2025 only by giving equal opportunities to its female population. However, the present contribution of women to the GDP remains at a meagre 18%.
Given this under-representation of women in the world of business and entrepreneurship, the Mudra Yojana Scheme lays particular emphasis on women entrepreneurs.
Mudra Yojana Scheme For Women
The
Mudra Yojana Scheme for Women
provides collateral-free loans of up to INR 10 lakhs to women entrepreneurs. The repayment tenure is flexible, and 25 basis points reduce the interest rate.
Mudra Loan Eligibility
• The woman must be between 18-65 years old.
• You can use the loan to finance non-corporate, non-farm businesses in the trading, services, or manufacturing sector. You can avail of Mudra loans for women for phone repairing, tailoring, spa, and beauty parlour services.
• Preference is given to women who are artisans, weavers, and women who have trained themselves at R-SETIS or any other professional institution. Entrepreneurs engaged in retail trade are not entertained.
• The applicant should have a good credit history and no criminal record against her name.
Documents Required
• Duly filled application form with two passport-sized photographs
• A business plan
• KYC documents – Voter's ID, Aadhar card, Passport, PAN card
• Caste certificate
• Bank statement of the last six months
• Address proof of business - utility bills like water or gas bills
• Income Tax Return filings of last years. Last six months' salary slips in case of salaried employees
• Additional documents may be required at the request of the lender.
Other Key Features
• The Mudra loan scheme is available under three different categories - Shishu of up to INR 50,000, Kishore of up to INR 5 lakhs, and Tarun of up to INR 10 lakhs.
• You can avail of Mudra loans for everything from working capital needs to business growth and expansion.
• The repayment tenure usually extends from 3-5 years.
• The loan is collateral-free.
• Shishu loans (loans of up to INR 50,000) do not require any processing charges.
• The loans under Mudra Yojana Scheme are covered under the Credit Guarantee Scheme.
• Business owners belonging to the SC or ST category get special concessions on interest rates on availing of a Mudra loan
Avail A Mudra Loan From IIFL Finance
Our interest rates are competitive and you can enjoy flexible EMI options. With a 100% digital process, and a quick disbursal process, empower your business with an IIFL Finance Mudra loan now!
Frequently Asked Questions
Q1: Are women with a 50% stake in a business eligible for a Mudra loan?
Ans: No. Women should have more than 50% stake in a business to be eligible for availing Mudra loan for women.
Q2: Are women who are beneficiaries of other government schemes, eligible for Mudra loans?
Ans: No, recipients of any government schemes are not eligible for Mudra Loan.